Senior Partnerships Manager
Farringdon, Greater London (Hybrid)
Job description
Full time (flexible working options available)
Closing Date: 1 December 2023
Ref 6544
Save the Children UK has two exciting opportunities for influential and collaborative individuals to join us as Senior Partnerships Managers with proven experience in corporate partnerships within the charity or commercial sector, or partnerships more widely, to manage some of our largest and most transformational partnerships.
This is a high value strategic partnership that delivers significant impact for children and raises significant funds for Save the Children, whilst also delivering further value for our organisation.
About Us
Save the Children UK believes every child deserves a future. In the UK and around the world, we work every day to give children a healthy start in life, the opportunity to learn and protection from harm. When crisis strikes, and children are most vulnerable, we are always among the first to respond and the last to leave. We ensure children's unique needs are met and their voices are heard. We deliver lasting results for millions of children, including those hardest to reach.
About you
In this role, you will work effectively across Save the Children and externally to drive forward our leading partnerships. You will lead your portfolio of partners and identify and maximise opportunities for growth and impact.
One of these roles will line manage a further two partnership managers, supporting and coaching them to successes and helping to ensure they too hit and exceed impact and income targets and ensure continued growth is maintained.
In this role, you will:
Work with corporate partnership key contacts and internal teams at Save the Children to deliver on the partnership strategy including programmatic delivery, advocacy workstreams, employee engagement and other activities.
Work to ensure the partnership delivers additional value to Save the Children, beyond income.
Matrix manage project groups internally to develop and deliver partnership programmes and objectives.
Develop, implement and manage activities ensuring clear and effective marketing and PR plans are in place.
Lead on partnership reviews, providing regular reports and analysis.
Produce and deliver high quality creative presentations and proposals to develop new income streams from existing partners.
Monitor income and expenditure and resources across the team as part of the overarching financial tracking and reporting responsibilities.
Work closely with the Head of Partnership Management and the Partnerships team to inform, promote and deliver on our wider strategy.
One role will have line management responsibility for the team.
To be successful, it is important that you have:
A growth mindset to drive forward progress with vision, energy, creativity and in a proactive nature. Strong communication skills combined with strong project management, organisational and relationship building skills.
You will also have solid experience of securing and managing large scale partnerships, 7 figure partnership, to demonstrate the key elements required to succeed in this role.
Experience in, or a strong desire and willingness to learn about international development, advocacy and programming.
Experience in managing growth opportunities/sales pipeline, with solid outcomes and results.
Ability to focus on the achievement of financial targets and views issues in terms of costs, profits, markets and added values.
Excellent project management, planning and prioritisation skills to manage a varied workload whilst focusing on immediate and long-term growth opportunities.
What we offer you:
Working for a charity provides one of the best benefits there is – a sense of purpose and reward for helping others. However, we understand the importance of giving back to our employees to ensure a happy and healthy working environment and work/life balance.
To have the best (and happiest) employees we focus on flexibility, inclusion, collaboration, health, and wellbeing both in and outside of work.
We provide a wide range of benefits which will reward your hard work, motivate you, and inspire you to work to improve the lives of children every day.
Closing date: December 1, 2023
Please note:
To avoid disappointment, you are advised to submit your application as soon as possible as we reserve the right to close the vacancy early if a high volume of applications are received. This is to ensure that we can manage application levels whilst maintaining a positive candidate experience. Unfortunately, once a vacancy has closed, we are unable to consider further applications.
Ways of Working:
Remote First – The majority of our roles can be performed remotely, however you may work from the office as often as you wish. Whilst you will be predominantly working from home, we may at times require you to come to your contracted office (up to 2-4 days per month or 6-8 days per quarter). Note: This will be agreed with your Line Manager and team. This is intended to be time spent on collaborating with colleagues and relationship building.
On-site – There are certain roles that cannot be performed remotely and so your role will be based in an office location and you may occasionally be able to work from home.
Flexible Working - We are happy to discuss flexible working options at interview.
Commitment to Diversity & Inclusion:
Save the Children UK believes in a world that is fair, inclusive and equitable where all children have the opportunity to change their world. We apply this to our workforce and we are committed to developing and supporting a diverse, equitable, and inclusive organisation where all employees have a sense of belonging and feel that they can be "Free to Be Me". We are not looking for just one type of person - we want to recruit people who can add fresh perspectives, innovative ideas or challenge that disrupts the risk of group think.
We are especially interested in people whose childhood experiences - of life on a low income, of migration, of being in a racialised community, of the care system, of being LGBT+ or in an LGBT+ family or living with (or with someone with) a disability - help us to see things we might otherwise miss. Whatever your story is we want to hear it because we know that different voices, ideas, perspectives and knowledge, working together will enable us to better the lives of children around the world. This is the reason why we are all here.
More about Save the Children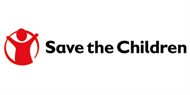 What we do

CHILDREN'S RIGHTS

Most governments promise to protect children...
Read more
Posted on:
13 November 2023
Closed date:
01 December 2023 at 23:59
Tags:
Fundraising, Marketing