Islington, Greater London (On-site)
Job description
The job of a Save the Children's UK Shop Manager is creative and fulfilling.
Do you have a flair for fashion and a passion for sustainable/pre-loved clothing?
Are you an experienced retail manager with a creative edge for visual merchandising?
Do you have the ability and experience to lead and manage a passionate team of volunteers?
Are you motivated by our vision of creating a world where every child doesn't just survive, but thrives, and can go on to change the world?
If the answers to these questions are yes, we would love to hear from you!
About Us
Save the Children UK believes every child deserves a future. In the UK and around the world, we work every day to give children a healthy start in life, the opportunity to learn and protection from harm. When crisis strikes, and children are most vulnerable, we are always among the first to respond and the last to leave. We ensure children's unique needs are met and their voices are heard. We deliver lasting results for millions of children, including those hardest to reach.
Working in more than 120 countries, we do whatever it takes to create breakthroughs in the way the world treats children. Our Marketing, Fundraising and Communications department exists to inspire millions of people – from individuals to large corporate organisations – to support our quest for change. Together, we save children's lives, fight for their rights and help them fulfil their potential.
The legendary Mary Portas and Save the Children joined forces in 2009 to take the lead on a charity retail revolution, resulting in a blaze of publicity and a new style of charity retailing we call Mary's Living & Giving. Now we need a Shop Manager to manage a team of committed volunteers and lead the way to ensure we stay on the crest of the wave.
Job Purpose
As the Shop Manager for our Islington shop, you will use Mary's Living & Giving philosophy to bring the local community to life, acting as an ambassador for the brand and raising as much money as possible. You will inspire the community to be at the heart of the shop by recruiting, supporting and empowering a team of volunteers, collaborating with the team to understand the local community. You will create a space for people to embrace all aspects of charity retail with energy and kindness, working with your retail colleagues to share our values and beliefs.
(Please Note: The role holder must be flexible and able to work some weekends, bank holidays and additional hours when necessary)
Main Accountabilities
As the Shop Manager your key responsibilities will include:
Acting as an ambassador for the brand, the charity and for Mary
Leading, recruiting, inspiring, supporting and empowering a team of fantastic volunteers, using their knowledge of the local community and enthusiasm for fashion to get the right mix of quality products and pricing to make the store a success
Ensuring a high standard of display, visual merchandising and shop floor management at all times
Manage and inspire our volunteers to create "the buzz" of excitement around the shop for customers and the team.
To actively engage with the local community, building relationships to support donations, volunteer recruitment and customer experience, utilising social media to maximise the shop's profile and identifying appropriate opportunities (e.g. local events) to promote the shop
To lead by example in delivering the best customer service; ensure a high standard of display, visual merchandising and shop floor management; regularly review sales reports; manage consistent stock processes
To take personal responsibility for the shop (including managing risk – people, property, finance etc on behalf of SCUK), holding the volunteer team accountable for maintaining processes and delivering goals for the shop
Person Profile
We're looking for an experienced retail manager with the ability to mould and delegate to an equally passionate team of volunteers. A brilliant communicator, inspirational leader, efficient business manager and unfailingly positive thinker, you must radiate natural warmth and a can-do entrepreneurial approach. And of course, you will have a passion for fashion!
Experience
Retail management experience – including stock control, cash handling and visual merchandising.
Experience of managing staff/volunteers - an excellent team leader with experience of achieving results from developing and supporting others
Abilities
Exceptional people skills, with an ability attract and get the best out of a diverse team of volunteers
Creativity or ability to recognise creative ability in a team
Able to illustrate an understanding of issues that result from working with volunteers
Ability to drive sales and control costs
Aptitude
Enthusiasm for retail and a flair for fashion with a good knowledge of pricing for high-end items
Excellent time management skills to ensure the shop runs effectively and your own work/life balance is achieved
Must be flexible and able to work weekends, Bank Holidays and additional hours, in addition to occasional relief cover at other shops
A demonstrable commitment to the principles of diversity and inclusion and their practical application and integration in the work environment
A commitment to Save the Children UK's aims and core values of accountability, ambition, collaboration, creativity, and integrity
Please Note:
To avoid disappointment, you are advised to submit your application as soon as possible as we reserve the right to close the vacancy early if a high volume of applications are received. This is to ensure that we can manage application levels whilst maintaining a positive candidate experience. Unfortunately once a vacancy has closed, we are unable to consider further applications.
We are ideally looking for candidates to be available to start in June 2022.
Commitment to Diversity & Inclusion:
Save the Children UK is committed to diversity and equality of opportunity in all aspects of our work both external and internal. We strive to be an inclusive employer and particularly encourage applications from under-represented groups such as returning parents or carers who are re-entering work after a career break, people who are LGBT+, from Black, Asian and Minority Ethnic backgrounds, with a disability, impairment, learning difference or long-term condition, with caring responsibilities, from different nations and regions, and from less advantaged socioeconomic backgrounds.
More about Save the Children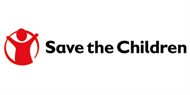 What we do

CHILDREN'S RIGHTS

Most governments promise to protect children... Read more
Closed date:
08 July 2022 at 23:59
Tags:
Retail, Volunteer Management