Job description
• Are you looking for a rewarding and fulfilling role, that exudes creativity and purpose?
• Are you passionate about making a difference and having an impact on our climate through sustainable shopping?
• Are you ready to be part of a modern, contemporary, urbanised street store, unlike any other traditional charity shop you have ever seen?
If the answers to these questions are yes, we would love to hear from you!
Our charity shops are shaking up the sector. We are tearing up the rule book, it is time we started to approach things differently and bring the wonders of charity shops back to our high-street and we need driven and passionate people to get us there.
About Us
Save the Children UK believes every child deserves a future. In the UK and around the world, we work every day to give children a healthy start in life, the opportunity to learn and protection from harm. When crisis strikes, and children are most vulnerable, we are always among the first to respond and the last to leave. We ensure children's unique needs are met and their voices are heard. We deliver lasting results for millions of children, including those hardest to reach.
Job Purpose
Our Shop Managers are leaders in their stores, driving retail excellence with their flair for second-hand clothing and our new goods, which have a focus on sustainable and ethical suppliers. They are essential to their local community, knowing what a Save the Children supporter wants from their local charity shop. They promote and share the work Save the Children do, to their customers as well as driving donations and inspiring volunteers. You are the link between our cause and our supporters, you will showcase your determined spirit as you lead sales, merchandising and operations.
We need someone to craft an extraordinary shopping experience as you build a network of Save the Children supporters to help deliver retail excellence. Our goal is to deliver a customer store experience that is inspiring, engaging and informative.
Our Clapham shop will be joining our urban collection later this year, creating an environment that complements the great pre-loved product. With sustainability at the forefront of our designs, we reuse and repurpose furniture and fittings, celebrating the link between old and new. Our greenroom structure plays on the idea of a shop within a shop and will house our latest range of new goods, including candles, soaps and gifting.
Our new Clapham Shop Manager will support the evolution of the shop, leading on bringing the volunteer team and community along with us. We're looking for someone who has an interest in sustainable fashion, understands the importance of community, and loves working with and supporting people to enjoy and exercise similar passions through volunteering. You will bring your innovative energy to help create a vibrant atmosphere in shop, and you won't be phased by a busy productive retail setting. You will be someone with a can-do attitude, able to approach challenges in a positive way, knowing when to reach out for support and guidance when you need it. You will be motivated by driving income in the shop, also motivating those around you through regular communication and engagement.
If this sounds like you and you want to make a step change in your career, we'd love to hear from you.
Commitment to Diversity & Inclusion:
Save the Children UK is committed to diversity and equality of opportunity in all aspects of our work both external and internal. We strive to be an inclusive employer and particularly encourage applications from under-represented groups such as returning parents or carers who are re-entering work after a career break, people who are LGBT+, from Black, Asian and Minority Ethnic backgrounds, with a disability, impairment, learning difference or long-term condition, with caring responsibilities, from different nations and regions, and from less advantaged socioeconomic backgrounds.
To see our full statement please visit our website.
More about Save the Children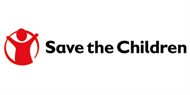 What we do

CHILDREN'S RIGHTS

Most governments promise to protect children... Read more
Posted on:
03 August 2022
Closing date:
02 September 2022 at 23:59
Tags:
Fundraising, Retail