Technical Project Manager (Salesforce)
Farringdon, Greater London (Hybrid)
£46,000 - £52,900 per year
Contract (Fixed term contract for 8 months (until End of July 2024 with possible extension))
Job description
Farringdon, London / Home-based
We're looking for a Technical Project Manager to support our Salesforce CRM Implementation and Data Migration as part of our dedicated CRM Programme team.
This position is for an 8-month Fixed Term Contract until the end of July 2024 in line with the project timelines, with potential to extend.
About us
Save the Children UK believes every child deserves a future. In the UK and around the world, we work every day to give children a healthy start in life, the opportunity to learn and protection from harm. When crisis strikes, and children are most vulnerable, we are always among the first to respond and the last to leave. We ensure children's unique needs are met and their voices are heard. We deliver lasting results for millions of children, including those hardest to reach.
Technology holds the potential to fundamentally transform the way we work. Technology can deepen our engagement with stakeholders and the wider public, it can deliver new programmatic opportunities and strengthen the impact of our existing work. Technology can improve our effectiveness right across the organisation, and enable SCUK to better achieve our strategic goals.
About the role
As Technology Project Manager you will take on a busy and varied role as part of the CRM Programme, project managing the implementation of a new Salesforce platform and data migration, as part of the wider CRM programme.
As part of a team dedicated to the CRM Programme formed of a number of workstreams split across business and technology teams, you will own the full project lifecycle for the Salesforce Implementation and Data Migration projects, owning the time, budget, scope and quality of these projects.
The role will also include working closely with business representatives with solution delivery prioritisation and helping interpret how our Technology strategy is converted into tangible deliverables.
As Technology Project Manager, you will:
Shape, scope and manage the implementation of the Salesforce Implementation and Data Migration projects from initial framing of the work through to completion
Ensure that agreed milestones for project delivery are aligned with the overall Programme timelines and met
Be accountable for the management and motivation of multi-disciplinary resources who will be working with you to ensure optimum project delivery (Business Analysts, Developers, Testers etc)
Be accountable for managing supplier dependencies and for managing issues and taking corrective action to keep the project(s) on-track
Be accountable for ensuring that all risks are adequately addressed, and mitigation strategies are put in-place for each risk.
About you
We're looking for a creative problem-solver with the ability to predict challenges and seek to proactively head-off obstacles.
Bringing proven experience working with Salesforce / Data Migration projects, you'll demonstrate the ability to facilitate discussion and drive decisions on appropriate solutions, and be someone who shares knowledge and experience on project management ways of working across the organisation.
You'll demonstrate:
A strong track record of successfully project managing CRM implementation, preferably Salesforce,and Data Migration projects to time, budget and quality within a technically complex and dynamic environment
Hands-on experience of managing projects/programmes that include data manipulation, integration, ETL processes and CRM tools
Good hands-on knowledge of high-level technical architecture
High level understanding of one of the following: Microsoft Azure, Azure Data Factory, Synapse and Power BI
Strong track of record of working with supporting infrastructures (e.g. databases, middleware and communications technologies required for web-enabled business applications)
Practical experience of software development lifecycles and project methodologies (Waterfall, Agile, Prototyping etc.) and associated documentation
Practical experience of Agile Principles, processes and techniques (iterative development, backlog tracking, burndown charts, task definition, sprint planning, retrospectives and velocity, daily stand-ups, Kanban boards)
An industry recognised qualification in Project Management or similar technical field.
Please note: To avoid disappointment, you are advised to submit your application as soon as possible as we reserve the right to close the vacancy early if a high volume of applications are received and will be reviewing applications on a rolling basis.
Ways of Working:
Remote First – The majority of our roles can be performed remotely, however you may work from the office as often as you wish. Whilst you will be predominantly working from home, we may at times require you to come to your contracted office in London (up to 2-4 days per month or 6-8 days per quarter). Note: This will be agreed with your Line Manager and team. This is intended to be time spent on collaborating with colleagues and relationship building.
Flexible Working - We are happy to discuss flexible working options at interview.
Commitment to Diversity & Inclusion:
Save the Children UK believes in a world that is fair, inclusive and equitable where all children have the opportunity to change their world. We apply this to our workforce and we are committed to developing and supporting a diverse, equitable, and inclusive organisation where all employees have a sense of belonging and feel that they can be "Free to Be Me". We are not looking for just one type of person - we want to recruit people who can add fresh perspectives, innovative ideas or challenge that disrupts the risk of group think.
We are especially interested in people whose childhood experiences - of life on a low income, of migration, of being in a racialised community, of the care system, of being LGBT+ or in an LGBT+ family or living with (or with someone with) a disability - help us to see things we might otherwise miss. Whatever your story is we want to hear it because we know that different voices, ideas, perspectives and knowledge, working together will enable us to better the lives of children around the world. This is the reason why we are all here.
More about Save the Children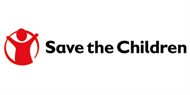 What we do

CHILDREN'S RIGHTS

Most governments promise to protect children...
Read more
Posted on:
15 November 2023
Closed date:
26 November 2023 at 23:59
Tags:
IT, Project Management