Job description
UK Based - Hybrid or Remote
The job of SCUK's Humanitarian Transformation Lead is strategic and rewarding.
Do you have experience of designing and leading collaborative humanitarian initiatives?
Do you have a strong understanding of the of UK humanitarian sector, including current dynamics and initiatives across INGOs, DFID and the private sector?
Are you entrepreneurial with strong project management and partnership brokering skills?
Are you motivated by our vision of creating a world where every child doesn't just survive, but thrives, and can go on to change the world?
If the answers to these questions are yes, we would love to hear from you!
About Us
The number of children requiring humanitarian assistance is rising as the climate crisis, entrenched conflict, and fragility, forced migration and infectious diseases all lead to an increase in the frequency, duration, and severity of catastrophic events. With needs continuing to grow and rapidly outpacing available resources, humanitarians around the world are once more forced to do more with less. Recognising the changing humanitarian risk landscape, the need to stay relevant, and to step up for greater impact, Save the Children has adopted a bold vision for the future of its humanitarian work.
This vision includes bringing together emergency response funding and expertise under a new One Humanitarian Team, and decentralising humanitarian response capability, resources, and accountability closer to children.
The Humanitarian Department Purpose
Save the Children UK now has a critical role to play in the success of the One Humanitarian Team, mobilising resources and influence from the UK Government, UK Public and other key partners including multi-laterals, academia, corporates, and philanthropists. SCUK, as host to the Humanitarian Leadership Academy (HLA), is also accountable for the provision of high-quality humanitarian capacity building for the Save the Children movement and the wider sector, as part of our shifting the power agenda.
Building on SCUK's strong track record of innovation and partnership in the humanitarian sector, including incubating Elrha, the Start Network, the Collaborative Cash Delivery (CCD) platform, and other cross-sector global good initiatives, there is an important role for SCUK to play in identifying and supporting next-generation collaborative initiatives that will ultimately deliver impact for disaster-affected children and their families.
How we work
We foster a working culture of collaboration and agility. Individuals will come together to work in a multi-disciplinary fashion with internal and external partners to generate innovative projects that deliver impact for children.
Job Purpose:
As the Humanitarian Transformation Lead you will be responsible for collaborating with internal partners and external organisations to identify, develop and incubate new and innovative initiatives that address the challenges in the humanitarian sector. You will also support the evolution of the established entities (such as Elrha, Start Network, HLA etc.), identifying opportunities for collaboration in line with SCUK's humanitarian priorities.
You will identify strategic opportunities for collaboration and development with Elrha, Start Network, HLA, to further SCUK's humanitarian priorities and collectively address the challenges in the humanitarian sphere. You'll also drive forward the thinking on a reimagined humanitarian sector focussing on issues such as decolonisation, localisation, and climate change.
Key Accountabilities:
New initiatives and Collaborations
Lead the identification, scoping, design and delivery of projects and initiatives in line with SCUK Humanitarian priorities
Identify and develop strategic and business development opportunities and initiatives for future areas of work, in line with the humanitarian strategy and vision
Engage in active external relationship building to foster strong relationships with other entities for collaborative action
Develop new ideas and ways of thinking that contribute to the debates taking place about the future of the aid system
Identify opportunities and take a proactive and influential role in global policy debates and discussions on collaboration, innovation and positively disrupting the humanitarian eco-system with UN, donor policy makers and other critical partners
Where appropriate provide support to the evolution and ongoing work of the SC Movement innovation architecture including the Global Centre of Excellence for Innovation and in SCUK the Innovation bubble
Keep abreast of and anticipated future social, political, economic, and technological changes that are likely to impact the humanitarian sector, to be able to use this understanding to translate systemic challenges into workable solutions through collaboration and agreement with others.
Incubate pipeline initiatives and collaborations leading to project sustainability
Lead the delivery and development of sector existing initiatives (e.g CCD, HIVE, CC Alliance)
Provide business and financial modelling expertise to ensure the sustainability and viability of new initiatives
Collaborate with colleagues in PAC, F&M and others to identify and drive priority strategic partnerships with diverse local, national and global actors
Drive and contribute to the humanitarian departmental approach to 'Innovating with Impact' under the 2022-24 strategy
Existing entities and partnerships
Provide advice and expertise to movement-wide initiatives that promote greater innovation in humanitarian practice, such as the Global Centre of Excellence for Innovation
Manage strategic opportunities for collaboration and development of existing entities – Elrha, Start Network and HLA
Develop and strengthen our brand through our humanitarian innovation work, sharing information about the work of the team across relevant internal and external forums
Person Profile
Experience
Excellent knowledge of the global humanitarian eco-system and current humanitarian debates.
Previous experience of designing and leading/supporting ambitious collaborative humanitarian initiatives
Demonstrable partnership brokering skills and experience.
Excellent project management experience and skills.
Experience of distance management, network development and working with a virtual team.
Experience of preparing research reports, briefing papers or discussion documents.
Experience in a relevant discipline - Organisational development, disaster management/preparedness, Environmental/social change.
Abilities
Business Modelling skills with the ability to write strong business cases, which satisfy both strategic and business needs
Excellent interpersonal skills, able to communicate with colleagues at all levels across different cultural and professional environments
Excellent analytical skills with the ability to identify key points from complex material or information.
Excellent networking skills and able to build rapport and trust quickly.
Excellent negotiation skills – quickly able to identify common ground and solutions.
Aptitude
Strong understanding of the of UK humanitarian sector, including current dynamics and initiatives across INGOs, DFID and the private sector.
Good understanding of financial plans, budgets, and reporting
Passion and energy to play a leading role in developing the next generation of humanitarian collaborations and innovations.
A strong commitment to collaborative working across agencies
A demonstrable commitment to the principles of diversity and inclusion and their practical application and integration in the work environment
A commitment to Save the Children UK's aims and core values of accountability, ambition, collaboration, creativity, and integrity
Commitment to Diversity & Inclusion:
Save the Children UK is committed to diversity and equality of opportunity in all aspects of our work both external and internal. We strive to be an inclusive employer and particularly encourage applications from under-represented groups such as returning parents or carers who are re-entering work after a career break, people who are LGBT+, from Black, Asian and Minority Ethnic backgrounds, with a disability, impairment, learning difference or long-term condition, with caring responsibilities, from different nations and regions, and from less advantaged socioeconomic backgrounds.
More about Save the Children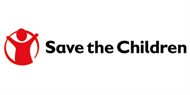 What we do

CHILDREN'S RIGHTS

Most governments promise to protect children... Read more
Closed date:
03 August 2022 at 23:59
Tags:
Intl Development, Project Management