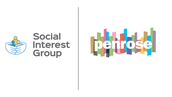 Closing today at 23:59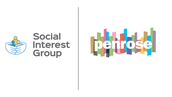 Deputy Manager
Elephant and Castle, Greater London (On-site)
Job description
ABOUT THE ROLE OF A DEPUTY MANAGER
As a Deputy Manager, you will ensure full contract and regulatory compliance and support the Service Manager in the implementation and delivery of service monitoring and development. You will have direct line management responsibility for frontline care and support staff. You will support with outreach support and also provide care and support directly to our residents/participants as required. As a Deputy Manager, your role will be adaptable, we put our people, residents and participants first so you will have the responsibility to manage your role and responsibilities to suit the needs of the service and organisation.
Working hours: Monday to Friday 9am to 5pm, occasional early starts/later finishes, and weekends as required
ABOUT THE SERVICE
Penrose Drive IAP works with high-risk offenders who are supervised by the Probation Service and is a vital element in public protection arrangements. Penrose Drive can house up to 25 adults of all ages who identify as men and provides them with enhanced supervision through 24/7 staffing, night-time curfews, compliance with consistently enforced rules and a programme of supervision, support, and monitoring, which addresses offending behaviour and the reduction of risk.
Penrose Drive IAP is, at heart, a community setting, rather than a custodial one and residents can go out into the community, if they do not have any restrictions on their license. Security is therefore flexible in both design and operation. Independent Approved Premises are required to work within the Enabling Environments Standards Framework, a programme delivered by the Royal College of Psychiatrists.
Benefits, including Non-Contractual Perks
25 days annual leave, increasing with the length of service
Training and Development, including access to courses, upskilling, and progression plans
Medicash includes discount gym memberships, routine optometry care, dental treatments, and physiotherapy treatments
Employee Assistance Programme, including counselling
Reflective Practice regular sessions with a therapist provided by an external provider to support Mental Health and Wellbeing.
Life Assurance Scheme
Cycle-to-work scheme
Annual Staff Awards
If you have the passion, creativity, and tenacity to make a real difference in people's lives, challenge stigma and make our communities safer, we would love to hear from you!
ABOUT YOU
We are looking for an effective leader, who thrives on team work, with an ability to communicate effectively with others! You will be confident and driven to provide high quality care and support to others. If you are compassionate, supportive, and empowering and can form effective, positive, and motivational relationships, keep reading!
OVERVIEW OF KEY RESPONSIBILITIES
Provide high quality support and line management to staff.
Responsible for management and leadership of employees, this includes but is not limited to;
Delegate tasks, responsibilities, and caseloads across the service.
Support the Service Manager in the effective operational day to day delivery of the service.
Provide managerial oversight of the service area as agreed, ensuring delivery in line with contractual requirements, including making sure all legislative requirements and targets are being met.
Provide emergency on call service when and where required in case of any emergencies and to ensure staffing levels are adequate.
Develop and maintain strong relationships with internal and external persons and agencies, make referrals where necessary.
Empower our residents and participants to make decisions and take control over their lives, by creating an enabling environment. Provide advice, information and guidance. Be an active member of the team, with involvement in support sessions and other activities. Coordinate and/or deliver local workshops, attend events and activities where required.
Administration will vary.
Financial Management including budgets, cost control, and general financial management.
Other responsibilities than those described above may be required to be undertaken from time to time and will be expected to be performed to as long as it is within the capability and level of the position. See JDPS attached for more information.
OVERVIEW OF KEY CRITERIA
What we are looking for:
Direct experience working in a Health and Social Care environment or similar,
Or Appropriate Professional Qualification:
NVQ/Diploma Level 3 in Management/Health and Social Care
Understanding and Experience of working with individuals affected by their mental health, substance misuse, homelessness, complex needs, and challenging behaviours
Experience of working with and engaging with diverse groups of people from varying backgrounds
IT proficiency
What we would like, but not essential:
Experience in staff management
Further details of the responsibilities and key criteria can be found in the JDPS attached.
WORKING FOR US
ABOUT US
Social Interest Group (SIG) believes good care and support improve lives. Our values of ambition, empowerment, transparency, and inclusivity drive everything we do. Our mission is to empower people who are marginalised by building powerful partnerships and creative solutions that bridge gaps in provision and aid recovery, reablement and resettlement.
SIG is a not-for-profit organisation providing thousands of people with good-quality support and care in residential, drop-in centres, community floating support settings (including people's own homes), probation settings, and hospitals awaiting discharge. We do so across London, Brighton, Bedfordshire, Luton, and Kent. We believe in the power of well-planned, well-managed services to make a difference. We work with high standards and external and internal regulatory frameworks.
Want to know how we work? Watch our short Theory of Change video to see how we support people towards a brighter future: Theory of Change
Further details can be found on our website here: Theory of Change - Social Interest Group - Social Interest Group.
Our Values
Ambition – Eager to succeed and to accomplish as much as possible for our people
Empowerment – Giving staff and the people we support the tools, training, and information they need to achieve their potential
Transparency – Upfront and visible about our actions and open to scrutiny from stakeholders, service users, and staff
Inclusivity – Listening to, understanding, and including all our stakeholders to ensure we make a difference and get things right
ADDITIONAL INFORMATION
Please note that this job advert may close early due to screening applications on an ongoing basis. We advise applying as soon as possible for your application to be taken into consideration at the early stages.
Additional information on our company policies including Gender Pay, Equality and Diversity, Company Benefits and our Candidate Privacy Policy can be found on our website.
More about Social Interest Group

The Social Interest Group (SIG) believes that good care and support make for better lives. Our values of ambition
Read more
Posted on:
31 October 2023
Closing date:
30 November 2023 at 23:59
Tags:
Care Management, Operations