London, Greater London (On-site)
£24,000 - £28,000 per year
Contract, 1 Year, Full-time
Job description
Speakers Trust unlocks the potential of young people by building their confidence and improving their ability to express themselves verbally. Our vision is that every young person is able to speak confidently and be heard. We achieve this by delivering workshops that develop confidence and communication skills, and by providing speaking opportunities for young people to share their ideas and perspectives at events in and beyond school (Think TED style but for young people).
Speakers Trust works with over 700 schools as well as partners and supporters from across the third-sector. This year we will reach almost 30,000 young people. The Programmes Officer will be part of our central team, supporting us to manage these relationships and build new ones. This role will be vital both in helping us reach more young people – and helping ensure that those we do reach are heard and listened to. The purpose of this role is to recruit schools to participate in our programmes (both face-to-face and digital) and coordinate workshops and events in schools and with other third sector organisations.
More about Speakers Trust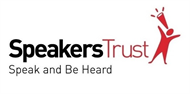 Speakers Trust unlocks potential through the power of communication. We work in schools, youth organisations and in partnership with other... Read more
Closed date:
08 July 2022 at 17:00
Job ref:
Programmes Officer
Tags:
Training, Project Management
The client requests no contact from agencies or media sales.