£30,000 - £34,000 per year
Job description
Do you have a passion for making a difference? We are a small but mighty team, with huge ambitions to transform more lives of those who live with an intellectual disability, through the power of sport.
We are looking for a new Safeguarding Lead to take responsibility for the development and delivery of our strategic objectives relating to Safeguarding, and provide oversight and management of all safeguarding matters within Special Olympics GB.
You will manage, assess and create robust safeguarding policies, procedures and frameworks for our membership across Great Britain, those in the Head Office team, and all other stakeholders. You will develop impactful relationships and partnerships with local, regional and national agencies and national governing bodies of sport that will allow capacity and capability to be developed.
As Safeguarding Lead, you will design, develop and implement an effective and robust safeguarding framework across Great Britain, and be part of the drive to ensure that safeguarding services are offered to the highest standard in line with current sector standards of compliance and good practice.
This role also includes taking the lead on the development of minimum operating requirements for networks, regions, clubs, competitions and programme delivery across GB, and the development of safeguarding education and training opportunities for staff and volunteers ensuring that our people are upskilled.
More about Special Olympics GB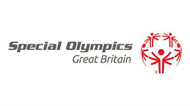 Special Olympics Great Britain (GB), is a non-profit organisation and the largest provider of year-round sports coaching and athletic competiti... Read more
Closed date:
29 July 2022 at 23:59
Tags:
Advice, Information, Business Development