London, Greater London (On-site)
£26,348 - £30,223 per year
Job description
Are you looking to gain experience in team function and have an interest in working for a leading charity which makes a real difference to the lives of people who are homeless?
About the role
The role is known internally as assistant rent service partner.
We are looking for 2 innovative people to join the dynamic and friendly Rent Service Team in Assistant Rent Service Partner roles.
This busy team processes Housing Benefit payments from 55 local authorities in the UK for up to 4000 St Mungo's residents; and collect over £45 million in rent and service charge plays a key role in the organisation to support clients to rebuild their lives.
In this role you will:
Provide administrative support to the Rent Service Team to facilitate early intervention of rent arrears overall.
Be responsible for a caseload of up to 750 residents; working proactively to support clients in prevention of rent arrears within your designated caseload.
Use your sound influencing skills in the recovery of former tenant rent arrears.
Communicate effectively to provide high levels of customer service to internal and external stakeholders.
What we're looking for
These roles provide individuals with the fundamental skills required for future career progression; and will suit those with:
Experience of providing excellent customer service directly with the public and/or customers in a busy service environment.
Excellent communication skills and the ability to communicate effectively, both verbally and in writing.
Good numerical reasoning skills and the ability to undertake basic rent account calculations.
Strong administration skills, attention to detail and the ability to effectively prioritise your own time and workload.
Above all, we are looking for people with a proactive 'can do' attitude and the ability to work as part of a team.
What we offer
Excellent Development and Growth Opportunities
St Mungo's employees are encouraged to consider opportunities to develop new skills or progress including; secondments, internal transfers, application to new roles in the organisation or just to get involved in various projects happening within the organisation.
As a result last year 35% of our vacancies were filled by promotions. In 2019 we achieved We Invest in People Gold level accreditation and are one of just 3% of housing associations to achieve this standard; 82% of staff who took part in the IIP survey say St Mungo's is a great place to work.
A Diverse and Inclusive Work Place
At St Mungo's, equality, diversity and inclusion are central to the organisation's values and how we work. We are proud of our commitment to diversity and inclusion and have 7 great Diversity Networks to support clients and staff from different backgrounds so they are able to be their best selves. Our Networks include: BAME, Carer's and Parent's, Lived Experience, LGBTQIA+, Disability Awareness, Irish and Women's Action.
Flexible Working and Other Benefits
We are committed to maintaining your work/life balance. We offer 25 days annual leave, and operate a very popular Flexi Time scheme, which allows you to supplement your annual leave entitlement. After 5 years, staff annual leave entitlement increases to 28 days.
St Mungo's contribute 4% of your gross annual salary, and you are able to enrol in the Defined Contribution scheme following a successful probationary period in which the employer contribution is 6%.
What we do
At St Mungo's our vision is that everyone has a place to call home and can fulfil their hopes and ambitions. As a homelessness charity and housing association, our clients are at the heart of what we do, and in 2019 we supported nearly 30,000 people who were either homeless or at risk of becoming homeless. Our staff are crucial to making this happen.
How to apply
Click the 'Apply Now' Button at the top of the page to start your online application form.
To view the job description and guidance on completing your application form, please click on the 'document available' tab at the top of the advert page on our website.
Closing date: 10am on 25th July 2022
Interview and assessments on: 9th August 2022
Please be advised that all appointments will be made on St Mungo's current standard Terms and Conditions (T&Cs); this also applies to any internal candidates.
More about St Mungo's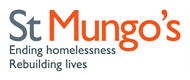 Our vision is that everyone has a place to call home and can fulfil their hopes and ambitions.
As a homelessness ch... Read more
Closed date:
20 July 2022 at 23:59
Tags:
Finance, Support Worker
The client requests no contact from agencies or media sales.