Westminster, Greater London (On-site)
£22,664 - £23,427 per year
Job description
Are you interested in working for a charity that makes a real difference to the lives of vulnerable adults?
About the role
This role involves the delivery of a safe space provision in conjunction with other members of the team to provide support to vulnerable women who have experienced domestic abuse or violence against women and girls and who may have complex support needs. You will be part of an exciting new team achieving positive outcomes to support the women in their recovery and move on. You will play a vital role in providing high standard cleaning in the building.
In this role you will:
Provide cleaning to all areas of the building including some bedrooms.
Complete regular inventories of materials and inform management of when items are running low so that they can be ordered.
Work on a rota, carrying out regular shifts including weekends.
Work to a cleaning schedule to ensure all parts of the building are cleaned on a regular basis.
About you
We are looking for candidates who are proactive, flexible and empathetic and who have experience in providing support to vulnerable adults.
What we offer
Excellent Development and Growth Opportunities
We hold Investors in People Gold accreditation – one of just 3% of Housing Associations to achieve this. 82% of staff who took part in the survey say St Mungo's is a great place to work.
We are committed to developing all of our staff via routes such as secondments, transfers and promotion. In 2019 35% of our vacancies were filled by internal promotions.
A Diverse and Inclusive Work Place
Equality, diversity and inclusion are central to the organisation's values and how we work.
We are proud of our commitment to diversity and inclusion and have 8 great Diversity Networks to support clients and staff from different backgrounds so they are able to be their best selves.
Pay and Other Benefits
St Mungo's is proud to pay client facing staff above average for the sector. We run a cycle to work scheme and also offer season tickets loans to all staff.
St Mungo's contribute 4% of your gross annual salary, and you are able to enrol in the Defined Contribution scheme following a successful probationary period in which the employer contribution is 6%.
What we do
At St Mungo's our vision is that everyone has a place to call home and can fulfil their hopes and ambitions. As a homelessness charity and housing association, our clients are at the heart of what we do, and in 2019 – 2020 we supported 32,800 people across all of our services. Our staff are crucial to making this happen.
How to apply
To find out more and apply please go to the St Mungo's careers page on our website.
To view the job description and guidance on completing your application form, please click on the 'document available' tab at the top of the advert page on our website.
Closing date: 10am on 21st July 2022
Interview and assessments on: tbc
*For genuine occupational requirement reasons we are looking to appoint a female only for this post (exemption under the Equality Act 2010 Part 1 Schedule 9).
It is a requirement for this post that a standard DBS disclosure check will be undertaken for the successful candidate.
Please be advised that all appointments will be made on St Mungo's current standard Terms and Conditions (T&Cs); this also applies to any internal candidates.
More about St Mungo's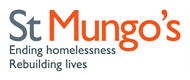 Our vision is that everyone has a place to call home and can fulfil their hopes and ambitions.
As a homelessness ch... Read more
Closed date:
21 July 2022 at 10:00
Tags:
Support Worker, Vocational/Services