London, Greater London (On-site)
£33,872 - £37,263 per year
Job description
Are you looking for an opportunity where your skills will make a difference in helping to end homelessness and rebuild lives?
About the role
To work within the Involvement and Inclusion Team to ensure client involvement and diversity and inclusion are embedded across St Mungo's. We recognise the fundamental importance of involvement in helping clients to achieve their recovery goals; in giving them a voice and in improving the quality and effectiveness of our services. Diversity and inclusion are equally central to St Mungo's and how we work. We're committed to equality and being inclusive is one of our core values, underpinning everything we do to end homelessness and rebuild lives. We know that valuing the backgrounds, experiences and strengths of our staff and clients is integral to delivering our high-quality services. Our vision is that client involvement and inclusion will be embedded in every team and services will be delivered in equal partnership with our clients.
In this role you will:
Support Outside In (St Mungo's client involvement group) to operate successfully
Provide guidance, support and training to staff and managers on deepening and strengthening client involvement and equality, diversity and inclusion
Recruit, support and train volunteers

You will have an opportunity to really make a difference in improving the lives of our clients. You will take a lead on coordinating and championing client involvement and diversity and inclusion across your area of responsibility and work alongside Outside In (our client involvement group).
You will take a lead on supporting managers, teams and client involvement lead workers in services within your area and advising them on best practice and how they can strengthen involvement and inclusion within their work. You will deliver training for staff, clients and volunteers in your area and will facilitate client consultation opportunities.
What we're looking for
We offer a great team working environment and a fantastic work-life balance. We consider experience to be far less important than passion and commitment, the ability to work in a client focused way and a 'can do' attitude. To succeed in this role you will have experience of:
Engaging and involving excluded or vulnerable individuals
Designing and facilitating training sessions or workshops
Working with people with compassion and empathy
You will also need to have a good understanding of recovery, be able to work independently and be confident in championing client involvement and equity, diversity and inclusion to your colleagues. You will have excellent communication skills, be able to effectively supervise people and be able to work within professional boundaries. At St Mungo's we are very committed to diversity and inclusion and you would be expected to embed this into all aspects of your work.
We particularly welcome applications from Black, Asian and Minority Ethnic (BAME) applicants, as they are under-represented within St Mungo's at this level.
What we offer
Excellent Development and Growth Opportunities
We hold Investors in People Gold accreditation – one of just 3% of Housing Associations to achieve this. 82% of staff who took part in the survey say St Mungo's is a great place to work.
We are committed to developing all of our staff via routes such as secondments, transfers and promotion. In 2019 35% of our vacancies were filled by internal promotions.
A Diverse and Inclusive Work Place
Equity, diversity and inclusion are central to the organisation's values and how we work.
We are proud of our commitment to diversity and inclusion and have 8 great Diversity Networks to support clients and staff from different backgrounds so they are able to be their best selves.
We are a Stonewall Top 100 employer.
Flexible Working and Other Benefits
We are committed to maintaining your work/life balance. We offer 25 days annual leave, and operate a very popular Flexi Time scheme, which allows you to supplement your annual leave entitlement. After 5 years, staff annual leave entitlement increases to 28 days.
St Mungo's contribute 4% of your gross annual salary, and you are able to enrol in the Defined Contribution scheme following a successful probationary period in which the employer contribution is 6%.
What we do
At St Mungo's our vision is that everyone has a place to call home and can fulfil their hopes and ambitions. As a homelessness charity and housing association, our clients are at the heart of what we do, and in 2019 – 2020 we supported 32,800 people across all of our services. Our staff are crucial to making this happen.
How to apply
To find out more and apply please go to the St Mungo's careers page on our website.
To view the job description and guidance on completing your application form, please click on the 'document available' tab at the top of the advert page on our website.
Closing date: 10am on 11th July 2022
Interview and assessments on: 19th July 2022
It is a requirement for this post that an enhanced DBS disclosure check will be undertaken for the successful candidate.
Please be advised that all appointments will be made on St Mungo's current standard Terms and Conditions (T&Cs); this also applies to any internal candidates.
More about St Mungo's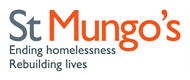 Our vision is that everyone has a place to call home and can fulfil their hopes and ambitions.
As a homelessness ch... Read more
Refreshed on:
04 July 2022
Closed date:
11 July 2022 at 10:00
Tags:
Human Resources, Policy/Research