Bristol, Bristol City (On-site)
£22,571 - £26,446 per year
Job description
Do you want to work in a role where you can be part of an exciting and dynamic service, supporting people to rebuild their lives?
About the role
This role is offered in a fixed term basis until April 2023
We are looking for someone to join The Sanctuary team in Bristol as a Caseworker. The service provides a safe, welcoming and comfortable place for people over 16 in emotional distress and for those seeking to prevent the onset of a crisis at the point of need, on an ad hoc basis.
The service operates 5 evenings a week, Thursday to Monday 5pm until midnight. In this role you will work 4 evenings a week that involves both evenings and weekends.
Working as a Caseworker you will be supporting individuals individually and in groups to recognize and develop their own strategies for crisis prevention and management, and to help them to utilize their own experience to assist themselves and others through the sharing of problems, alternatives and solutions. You will be working with colleagues in other mental health services, as well as hospital emergency departments, police and ambulance staff. It is an exciting time for the service, as we are developing our support to make sure we are a key part of the system that supports those in distress, and to continue to provide a vital alternative to more clinical settings for those worried about their own safety.
About you
This is great role to develop skills in, we are looking for dedicated people who will have a commitment to our recovery ethos; and genuine interest to empower individuals to make positive changes. You should also have:
An understanding of the support needs and requirements of people with complex mental health and other associated needs.
Great communication skills and the ability to establish an effective working relationship with clients and other staff.
The ability to recognise and respond to difficult or challenging situations.
Be emotionally robust and able to work individually and as part of the team with distressed clients.
The ability to carry out comprehensive and individualised assessment, reports and action planning.
The understanding; and interest in promoting client involvement to achieve the best outcomes for client individual needs.
What we offer
Excellent Development and Growth Opportunities
We hold Investors in People Gold accreditation – one of just 3% of Housing Associations to achieve this. 82% of staff who took part in the survey say St Mungo's is a great place to work.
We are committed to developing all of our staff via routes such as secondments, transfers and promotion. In 2019 35% of our vacancies were filled by internal promotions.
A Diverse and Inclusive Work Place
Equality, diversity and inclusion are central to the organisation's values and how we work.
We are proud of our commitment to diversity and inclusion and have 8 great Diversity Networks to support clients and staff from different backgrounds so they are able to be their best selves.
Pay and Other Benefits
For this role staff can claim an additional 20% pay premium for hours worked between 8pm and 8am Monday to Friday, and all hours worked on Saturday and Sunday.
St Mungo's is proud to pay client facing staff above average for the sector. We run a cycle to work scheme and also offer season tickets loans to all staff.
St Mungo's contribute 4% of your gross annual salary, and you are able to enrol in the Defined Contribution scheme following a successful probationary period in which the employer contribution is 6%.
What we do
At St Mungo's our vision is that everyone has a place to call home and can fulfil their hopes and ambitions. As a homelessness charity and housing association, our clients are at the heart of what we do, and in 2019 – 2020 we supported 32,800 people across all of our services. Our staff are crucial to making this happen.
How to apply
To find out more and apply please go to the St Mungo's careers page on our website.
To view the job description and guidance on completing your application form, please click on the 'document available' tab at the top of the advert page on our website.
Closing date: 10am on 12 July 2022
Interview and assessments on: 18 July 2022
It is a requirement for this post that an enhanced DBS disclosure check will be undertaken for the successful candidate.
Please be advised that all appointments will be made on St Mungo's current standard Terms and Conditions (T&Cs); this also applies to any internal candidates.
More about St Mungo's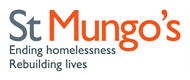 Our vision is that everyone has a place to call home and can fulfil their hopes and ambitions.
As a homelessness ch... Read more
Refreshed on:
06 July 2022
Closed date:
12 July 2022 at 10:00
Tags:
Social Care/Development, Support Worker