London, Greater London (On-site)
£25,906 - £28,697 per year
Job description
Are you looking for a career supporting vulnerable adults and the flexibility of working nights?
About the roles
We are looking for Night Workers to join the growing teams across The Hammersmith and Fulham Housing Pathway, a Supported Accommodation Pathway which includes vital services such as semi-independent, gender specific safe spaces and services for people with complex support needs. Our aim is to support people who have recently been sleeping rough, or who may be experiencing long term homelessness and work with them to develop the skills, networks and confidence to live independently in the community.
In the role of Night Worker you will be responsible for appropriately dealing with any emergency situations that arise during your shift and writing handover notes for the daytime workers. You will also carry out administrative tasks, hourly building checks and monitor issues like noise in the locality and within the building. Other responsibilities include actively engaging with residents, listening and working with an empathetic approach to provide them with support and assistance during the night. You will develop a good knowledge of relevant protocols and safety precautions. As a Night Worker you may be required to work alone and so will be comfortable as a lone worker.
About you
Above all we are looking for inspirational, dedicated individuals; committed to our Recovery Ethos and genuine desire to support people to transform their lives. These crucial roles would be ideal for people who are looking to develop their career in the sector; you may have experience of working within a similar role or may have worked in other night accommodation / security type positions. To succeed in these rewarding roles you will have:
Good communication and listening skills with the ability to respond and interact effectively with residents and colleagues.
The ability to be awake and alert at all times during your night shift and using your initiative and staying calm in the event of an emergency.
Some experience in following administrative procedures and maintaining clear and accurate records.
Flexibility is required, as you'll be working a Night shift rota that includes weekends and public holidays. On occasions you will also be expected to come in during the day to attend mandatory trainings, participate in supervision, team meetings and other activities as required. Further details about shift rotas can be provided further on in the recruitment process.
What we offer
Excellent Development and Growth Opportunities
We hold Investors in People Gold accreditation – one of just 3% of Housing Associations to achieve this. 82% of staff who took part in the survey say St Mungo's is a great place to work.
We are committed to developing all of our staff via routes such as secondments, transfers and promotion. In 2019 35% of our vacancies were filled by internal promotions.
A Diverse and Inclusive Work Place
Equality, diversity and inclusion are central to the organisation's values and how we work.
We are proud of our commitment to diversity and inclusion and have 8 great Diversity Networks to support clients and staff from different backgrounds so they are able to be their best selves.
Pay and Other Benefits
St Mungo's is proud to pay client facing staff above average for the sector. We run a cycle to work scheme and also offer season tickets loans to all staff.
St Mungo's contribute 4% of your gross annual salary, and you are able to enrol in the Defined Contribution scheme following a successful probationary period in which the employer contribution is 6%.
What we do
At St Mungo's our vision is that everyone has a place to call home and can fulfil their hopes and ambitions. As a homelessness charity and housing association, our clients are at the heart of what we do, and in 2019 – 2020 we supported 32,800 people across all of our services. Our staff are crucial to making this happen.
How to apply
To find out more and apply please go to the St Mungo's careers page on our website and click the 'Apply Now' Button at the top of the page to start your online application form.
To view the job description and guidance on completing your application form, please click on the 'document available' tab at the top of the advert page on our website.
Closing date: 10am on 18th July 2022
Interview and assessments on: tbc
It is a requirement for this post that an enhanced DBS disclosure check will be undertaken for the successful candidate.
Please be advised that all appointments will be made on St Mungo's current standard Terms and Conditions (T&Cs); this also applies to any internal candidates.
More about St Mungo's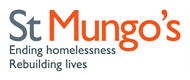 Our vision is that everyone has a place to call home and can fulfil their hopes and ambitions.
As a homelessness ch... Read more
Closed date:
18 July 2022 at 10:00
Tags:
Social Care/Development, Support Worker