Hackney, Greater London (On-site)
£30,223 - £33,872 per year
Job description
Are you passionate about supporting and transforming the lives of people who are experiencing homelessness?
About the role
* Please note this is a Female only role.
We are looking for someone to join the church walk team as a senior project worker based in Hackney.
Working in these roles, your key responsibilities will be to:
Work with clients to identify their personal aims and ambitions and work towards achieving them.
Provide practical and personal support to clients in an approachable, caring and person centred way.
Work as part of a dedicated team to provide safe, high quality, positive and inclusive service to clients.
Complete administrative records relating to client work, housing management and health and safety.
Work on a weekly shift rota including early and late shifts, weekends and bank holidays.
About you
Above all we are looking for inspirational individuals who have a genuine desire to support people to transform their lives and will be committed to our Recovery and Trauma Informed Ethos, additionally these roles will suit people with:
An understanding of the issues faced by homeless or vulnerably house women – you may have had personal experience of homelessness yourself.
Experience of helping vulnerable women to identify personal goals and supporting them through a process of change.
Good interpersonal and listening skills, in order to be able to establish an effective working relationship with clients and an enthusiasm to learn and work with clients with a holistic and person-centred approach.
What we offer
Excellent Development and Growth Opportunities
St Mungo's employees are encouraged to consider opportunities to develop new skills or progress including; secondments, internal transfers, application to new roles in the organisation or just to get involved in various projects happening within the organisation.
As a result last year 35% of our vacancies were filled by promotions. In 2019 we achieved We Invest in People Gold level accreditation and are one of just 3% of housing associations to achieve this standard; 82% of staff who took part in the IIP survey say St Mungo's is a great place to work.
A Diverse and Inclusive Work Place
At St Mungo's, equality, diversity and inclusion are central to the organisation's values and how we work. We are proud of our commitment to diversity and inclusion and have 8 great Diversity Networks to support clients and staff from different backgrounds so they are able to be their best selves. Our Networks include: BAME, Carer's and Parent's, Lived Experience, LGBTQIA+, Disability Awareness, South West, Irish and Women's Action.
St Mungo's is proud to pay client facing staff above average for the sector. We run a cycle to work scheme and also offer season tickets loans to all staff.
St Mungo's contribute 4% of your gross annual salary, and you are able to enrol in the Defined Contribution scheme following a successful probationary period in which the employer contribution is 6%.
For these roles staff can claim an additional 20% pay premium for hours worked between 8pm and 8am Monday to Friday, and all hours worked on Saturday and Sunday.
What we do
At St Mungo's our vision is that everyone has a place to call home and can fulfil their hopes and ambitions. As a homelessness charity and housing association, our clients are at the heart of what we do, and in 2019 – 2020 we supported 32,800 people across all of our services. Our staff are crucial to making this happen.
How to apply
To find out more and apply please go to the St Mungo's careers page on our website.
Closing Date: 10:00a.m, 19th July 2022
Interview and assessments on: TBC
It is a requirement for this post that an enhanced DBS disclosure check, will be undertaken for the successful candidate.
Please be advised that all appointments will be made on St Mungo's current standard Terms and Conditions (T&Cs); this also applies to any internal candidates.
More about St Mungo's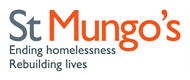 Our vision is that everyone has a place to call home and can fulfil their hopes and ambitions.
As a homelessness ch... Read more
Closed date:
19 July 2022 at 23:59
Tags:
Support Worker, Social Work
The client requests no contact from agencies or media sales.