$42,000 - $50,000 per year depending on experience
Contract, 3.5 years fixed term contract, Full-time
Job description
Job Title: Education Programme Managers (2 x Northern Ghana; 1 x urban Ghana – Accra)
Contract: Full Time, 3.5 years fixed term contract
Salary: $42,000 - $50,000 per annum depending on experience (plus benefits)
Principal Location: 2 x Northern Ghana (Tamale or Salaga); 1 x Accra (with travel to Kumasi)
Street Child is seeking two outstanding professionals with the ambition and skill to lead Street Child UK's flagship new rural education projects in Ghana, specifically the Ghana TransformED Partnership and Street Child Education Outcomes Partnership payment by results initiative. These are ambitious partnerships with the Ghana Ministry of Education and Education Outcomes Fund to deliver a payment by results programme targeted at improving access and quality in primary education for Ghanaian children in the Northern Region (rural) and for out of school children in the Ghanaian cities of Accra and Kumasi (urban). These roles report to Street Child's Country Representative for Ghana, leading a 3.5 year programme, together with a consortium of local and technical partners in the delivery of ground-breaking, outcomes-oriented projects.
The primary purpose of these Education Programme Managers is to lead the strong and adaptive set up and delivery of the outcomes-led consortium projects with a primary target delivery area in:
Rural – in the Northern Region - the $3.2m programme runs 1) primary school improvements for 100 schools, and 2) accelerated learning for 10,000 out of school children. It pays only on the basis of outcomes -principally literacy and numeracy improvement compared to control schools, and placement and retention of children in school.
We are a rapidly developing international children's charity with exceptional programming in 20 of the world's lowest income and most crisis-affected countries. Our high-impact projects chase gains in education and protection outcomes for the most marginalised children - through signature integrated education, child protection and livelihoods initiatives.
This is an exciting opportunity for someone who has the education sector experience and programme management skills to make a difference. The ideal candidates will have a strong background in development contexts, used to programme, grant, and people management in complex programmes and budgets. You will also have proven leadership, teamwork and communication skills, strong reporting skills and analytical thinking.
We are particularly interested in qualified national candidates, interested in a long-term commitment to this role. Salary will be commensurate with experience.
Please refer to the attachment to see the full role description and person specification. To apply for the role please send your CV and a brief covering letter outlining your suitability and motivations for applying to the email address listed in the attached job description no later than 9am on Monday 11th July (however applications will be reviewed on a rolling basis). Pre-employment checks will be required as part of our recruitment process in line with our Safeguarding Policy. Street Child welcomes applications from all suitably qualified persons regardless of their race, sex, disability, religion/belief, sexual orientation or age.
Key duties include:
Programme management
Lead the project consortium overall, working at a high level with financing partners, implementation partners and collaborative partners to ensure strong coordination and accountability;
Drive project outcomes through evidence-based, adaptative design and delivery of activities:-

Ensuring that project performance is monitored regularly and compared to outcome targets, deliverables, budget and outcome payments with strong feedback loops;
Supporting partners in identifying and addressing the blockages that prevent the effective and efficient implementation of their programmes

Ensure that the project complies with donor expectations and the programme contract terms, and that EOF narrative and financial reporting is of the highest standard;
Ensure that the financial management of Street Child's programmes is accountable and transparent, and that all staff are fully aware and able to comply with the Finance Policies;
Support the identification and sharing of key programme learning across Education Outcomes Fund projects, utilising this to support continued strengthening of programme impact.
Work alongside national partners to assess organisational capacity and to identify technical and human resource capacity gaps and where appropriate, directly provide coaching and training input and support in priority areas.
Represent Street Child, including pro-active participation in relevant coordination mechanisms at national, regional and local level;
More about Street Child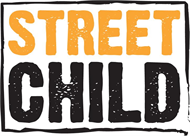 Street Child believes that every child deserves the chance to go to school and learn. Our projects focus on a combination of e... Read more
Closed date:
11 July 2022 at 09:00
Tags:
Management, Project Management
The client requests no contact from agencies or media sales.