£38,000 - £52,000 per year depending on experience
Contract, 6 month fixed term contract, Full-time
Job description
Job title: Senior Programme Manager, Ukraine
Contract Type: 6-month fixed term contract
Hours: Full-time
Location: Remote, preferably based in Ukraine, or a neighbouring country
Annual salary: £38,000 - £52,000 (depending on experience)
Street Child, a rapidly-growing global NGO active in 20+ countries, are urgently looking to appoint an excellent professional to lead and shape our response to the war in Ukraine. This role will enjoy considerable autonomy.
Whilst in the initial weeks of the conflict, Street Child worked with partners to provide broad-spectrum humanitarian support, we are now increasingly focussed on our organisation's core competencies and mission around child protection and in particular, education in emergencies - so we ideally seek a candidate with strengths in either, or ideally both, these fields. The horrific toll of the conflict on children's mental health is also incredibly clear and we would especially welcome applications from candidates with experience of leading programmes responding to these needs.
Finding and supporting great local organisations is at the heart of Street Child's philosophy and modus operandi, everywhere. This is especially true of our response in Ukraine where we are presently engaged with a dozen brave and impressive organisations, with different sizes, capabilities and geographical reach - they are at the core of our response. It is vital that the candidate we appoint is fully bought into a 'local partner first' approach - and ideally has strong experience of working in constructive, trusting relationships with local organisations in a humanitarian context. Our goals with our partners include not just delivering great projects together; but also supplementing any gaps in their wider capabilities; supporting their organisational strengthening, especially in key areas; and also supporting them to win funds directly - i.e. we seek to maximise every dimension of their ability to make an impact for children in the crisis.
Alongside excellent programme management abilities we look for a professional bringing strong communication and writing skills - and naturally a willingness to use these to help maximise income prospects for Street Child, and our local partners. A good understanding of the cluster system is essential. We also ideally seek a professional bringing a strategic mindset - able to engage creatively in the evolving context, and work with senior colleagues to determine the best path to maximising impact for Street Child. This role will best suit an agile professional who enjoys independence and responsibility and brings a strong 'self-starter' attitude - but also works well with others and reaches out for help when they need it.
Street Child is focussing its response on children inside Ukraine, however we are also presently laying groundwork for some action in Moldova. This role could, at this stage, be conducted almost entirely remotely. However, a willingness to be based in, or at least to travel to, Ukraine (&/or Moldova) would be appreciated and advantageous. Relevant language skills, particularly Ukrainian, would be advantageous but are not essential. This position will initially have an assistant (with Ukrainian language skills) and an M+E officer reporting in - and will be strongly supported by senior programme management.
We are looking to make an appointment, and commence employment, as soon as possible. We envisage initially offering either a 6-12 month contract, to be agreed with the successful candidate - naturally with the strong possibility of further extension, depending on personal performance/fit and how the situation evolves.
This role is a fantastic opportunity to make a significant impact for children affected by this horrific crisis - with an agile, ambitious, outcome-orientated organisation. To apply please send your CV and a (maximum) 1-page covering letter to teh email address listed on the attached job description by 13th July 2022. Applications will be reviewed as they are received so interested candidates are encouraged to apply early.
More about Street Child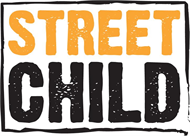 Street Child believes that every child deserves the chance to go to school and learn. Our projects focus on a combination of e... Read more
Closed date:
13 July 2022 at 09:00
Tags:
Management, Project Management