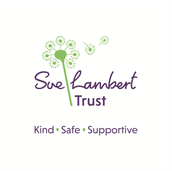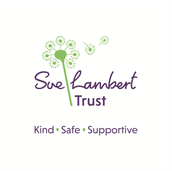 Senior Counselling Lead
Great Yarmouth, Norfolk (On-site)
Job description
JOB DESCRIPTION
Job Title: Senior Counselling Lead
Responsible to: Head of Counselling
Location: Great Yarmouth and Norwich
Hours: 37.5 hours per week (30 hours Great Yarmouth (Mon-Thurs) and 7.5 hours Norwich (Fri)) (negotiable)
Salary: £29,761 FTE
Join Our Team: Senior Counselling Lead at Sue Lambert Trust
Are you passionate about making a positive impact in the lives of those who have experienced sexual and domestic abuse? Sue Lambert Trust is seeking a dedicated and experienced Senior Counselling Lead to contribute to our mission of providing kind, safe, and supportive help to individuals in Norfolk.
Why Sue Lambert Trust?
At Sue Lambert Trust, we are committed to creating a safe space for individuals to recover, heal, and build resilience. As a key role within our organization, you will have the opportunity to make a real difference in the lives of those affected by trauma.
Our work is supported by the Office of the Police and Crime Commissioners Office, Ministry of Justice, National Lottery, and various local and national Trusts and Foundations.
Position Overview: Senior Counselling Lead
Location: Great Yarmouth and Norwich
Hours: 37.5 hours per week
Salary: £29,761 FTE
Key Responsibilities:
Operational Delivery:
· Collaborate directly with the Head of Counselling on clinical practice and direction.
· Report to the Deputy Head of Counselling on operational activity, day-to-day management, and service delivery.
· Provide guidance to teams of independent counsellors, fostering a collaborative and supportive environment.
· Ensure the implementation of best practices outlined by BACP guidelines and statutory requirements.
· Conduct regular case management reviews with counsellors.
Service Delivery:
· Provide high-quality counselling and therapeutic services in accordance with organizational policies.
· Offer additional services such as initial assessments, review calls, and other client support services as directed.
Service Development:
· Collect data and information on service impact for ongoing organizational development.
· Encourage feedback from clients and counsellors to continually enhance our services.
· Identify and address issues in service delivery, including barriers to access.
· Assist in recruiting, interviewing, and training new counsellors.
· Attend external meetings to support partnership working for the benefit of our client group.
Other Duties:
· Work within the policies and procedures of the organization.
· Undertake all relevant mandatory training as directed.
· Promote equality and diversity principles throughout all aspects of the organization.
· Act as an ambassador for Sue Lambert Trust, promoting our work to stakeholders.
Qualifications and Skills:
Qualifications:
· Minimum Diploma level qualification in counselling.
· Minimum 300 hours clinically supervised counselling experience.
· Achieved or working towards BACP accreditation.
Skills and Knowledge:
· Proven counselling experience in a trauma-informed environment.
· Exceptional communication skills, both verbal and written.
· Sophisticated understanding of person-centred counselling approaches.
· Experience working with diverse populations and stakeholders.
· Knowledge of systems to collect and analyse evidence of service impact.
Personal Attributes:
· Dynamic and can-do approach.
· Strong team player.
· Ability to work independently and identify solutions to everyday issues.
· Good negotiation skills.
Other Requirements:
· Flexibility to work occasional unsocial hours.
· Full driving license or ability to travel within the county (reasonable expenses will be paid).
· Commitment to attending clinical supervision as required by BACP.
Application Process:
To apply, please send your up-to-date CV and a covering letter addressing all the requirements in the person specification
Closing Date: Monday, 11th December 2023, 9am
Join Sue Lambert Trust in making a positive impact on the lives of those who need it most. Your dedication can make a real difference. Apply now!
More about Sue Lambert Trust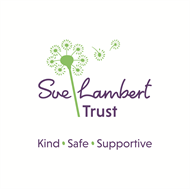 Sue Lambert Trust is a Norfolk charity providing a kind, safe, non-judgmental, and supportive range of services for people who have experienced...
Read more
Posted on:
16 November 2023
Closing date:
11 December 2023 at 09:00
Tags:
Volunteer Management
The client requests no contact from agencies or media sales.