Bristol, Bristol City (On-site)
Job description
Finance Business Partner
£43,132 per annum (pro rata for part time hours)
(Ref: SUS3565)
Up to 37.5 hours per week – happy to talk flexible working
Base: Hybrid – ideally a commutable distance from Bristol
About the role
As one of our Finance Business Partners you will provide a comprehensive professional accountancy and general financial advisory service to leaders, managers and colleagues, providing 'real time' financial support and analysis. You will be considered the expert and be a trusted adviser, contributing to and providing information which enables effective decision making and informing the development of strategic and operational plans.
You will work collaboratively, developing effective working relationships with managers and senior leaders. You will support, influence and challenge management teams on financial matters, ensuring finance and the way money is thought about is aligned with Sustrans strategic plan.
This role is hybrid and can be carried out from home with occasional travel expected to one of our hubs for meetings. Ideally candidates should be based within a commutable distance from Bristol.
About you
As a qualified accountant, you will have proven partnering experience, supporting, guiding and advising financing to senior staff in a complex organisation.
You will be an excellent communicator, build relationships easily and have the capability to influence up to executive level.
You will be skilled in interpreting and analysing accounts and financial information to advise colleagues at a strategic level.
We aim to be a truly inclusive employer and welcome applications from people from all parts of the community, in particular from under-represented groups.
Sustrans is committed to reducing inequality, valuing diversity and enabling inclusion.
What we offer
In return we can offer a truly flexible, supportive and rewarding working environment.
Wellbeing
26 days' leave per annum plus bank holidays for full-time working
Ability to buy an extra week of annual leave (pro-rata for part-time staff)
Staff volunteer days
24/7 free, impartial and confidential support service
We are members of the Green Commute Initiative and Cycle Scheme who both offer cycle to work schemes
Financial
Group Personal Pension scheme with a 4% or 5% of basic salary contribution being matched by Sustrans
Bike, computer and season ticket loans
Discount benefits
Family Friendly
Enhanced maternity and paternity pay
Flexible Working practices (full time hours are 37.5 per week, Monday - Friday)
Additional information
Closing date for the receipt of completed applications is 23:59, 28 July 2022
Interviews will take place on 09 August 2022
To apply, please complete our online application form.
About Sustrans
Sustrans is the charity making it easier for people to walk and cycle. We connect people and places, create liveable neighbourhoods, transform the school run and deliver a happier, healthier commute.
Our vision and mission have never been more relevant. Across the UK, governments are pledging investment and action on walking and cycling.
We are working together to make a real difference - creating places where everyone can live and travel happily and healthily, and where nobody is excluded.
Our work wouldn't be possible without the commitment and dedication of our colleagues.
We are proud of our employee net promoter score, being in the top 20% of all employers across all sectors in the UK, due to our energised, friendly and motivated workforce.
Join Sustrans today and help us get things done, together!
More about Sustrans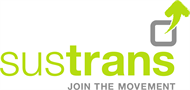 We are engineers and educators, experts and advocates. We connect people and places, create liveable neighbourhoods, transform the school run a... Read more
Closed date:
28 July 2022 at 23:59
Tags:
Finance, Operations