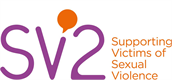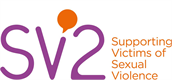 Adult Therapist
England, United Kingdom (On-site)
Part-time (30 hours per week)
Temporary (15 months with the possibility that might be extended)
This organisation is scheduling interviews as the applications come in. Don't miss your opportunity, apply now!
Job description
Purpose of the Job
The role is to provide a high quality, specialist service to victims of sexual violence including provision of one to one therapy for clients who are aged 18 and over. The role includes provision of therapeutic assessments to clients across Nottinghamshire who have been referred to the Sexual Assault Referral Centre (SARC).
To work within a multi-agency setting to provide an empathic and pro-active support service to victims of sexual violence aged 18+ and their families, within and outside of the criminal justice system, including pre-trial therapy.
This role is part of the Therapy Service which comprises of a team of Adult and Children's Therapists offering counselling, therapy, support groups, parent support sessions and other therapeutic interventions to victims of sexual violence and secondary survivors.
Main Duties and Responsibilities
This role is primarily working with clients in a short term model of 6-10 sessions providing immediate support after an incident of sexual violence.
Deliver appropriate individual face to face or phone/online therapeutic services to victims (aged 18 and above) of sexual violence or abuse at any point in their lives.
· To provide specialist counselling assessments and one to one therapy in line with the specific funded project
· To work with the whole SV2 therapy team to ensure smooth transition of client referrals into appropriate services
· Maintain current and accurate records of clients and client interactions, and provide reports and information on clinical practice as required, in line with BACP guidelines, SV2 policies and Data Protection Act using agreed frameworks
· To contribute towards the Clinical Governance process within the service
· Undertake CPD as identified in annual appraisal and line management processes
· To support members of the team and sub-contracted therapists to deliver support groups to clients
· To work within professional guidelines and the overall framework of the Agency's policies and procedures
Monitor and record progress and outcomes for clients utilising SV2's case management system, client support plan and other systems, as required
Monitor, maintain, plan and prioritise own work and client caseload
Liaise with other relevant external agencies in relation to the support of their clients
Respond to safeguarding issues and liaise with staff in accordance with SV2's safeguarding policies
Provide information and reports for managers, as required
Please see the full Job Decription for more information
More about SV2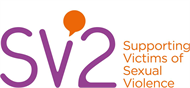 Sexual abuse simply shouldn't exist and noone should deal with it alone. We exist to support and empower victims and survivors, inform ever...
Read more
Posted on:
08 November 2023
Closing date:
07 December 2023 at 23:30
Job ref:
SFTT Adult Therapist
The client requests no contact from agencies or media sales.