Job description
SV 2 has been supporting survivors and victims of sexual assault or abuse since 1994. Today we support any victim or survivor in Derbyshire or Derby City. We're looking for new trustees to support us through an exciting period of change and growth.
Sexual abuse simply shouldn't exist and no one should deal with it alone. While it does, we'll be here to support and empower victims and survivors, inform the public and protect future generations.

SV 2 has been supporting victims and survivors of sexual abuse since 1994, and today provides a range of services to anyone in Derbyshire or Derby City who has experienced sexual abuse, assault or violence, including friends and family members. We support people irrespective of age, gender or when the abuse occured.
SV 2 is at an exciting point in our development, with changes across victim and survivor services coming over the next 12-18 months as a result of a refreshed commitment from government to effectively reduce the number of victims and ensure that victims and survivors receive the highest quality of support at the right time.
To support us in that we're looking to recruit at least two new trustees, ideally with experience of marketing and communications, fundraising and business development, legal expertise or digital innovation and service delivery. We're looking for people with a passion for ensuring that victims and survivors get the right support, at the right time. This might be through professional or lived experience, or through your own interests. For these roles, we're particularly keen to hear from potential trustees with experience in:
marketig and communications
fundraising and business development
legal expertise
digital innovation and service delivey
Our trustees need to have good interpersonal skills and the ability to challenge others effectively. Our current board is comprised primarily of members with public and private sector professional experience, and we welcome this diversity, however we are also seeking applications from people with professional charity experience.
All trustees receive a full induction from the Board and the Chief Executive in the role and responsibilities of trustees and the work of SV 2 to ensure that they are supported and empowered to undertake this vital role. This role is a perfect opportunity for someone who wants to share their professional and/or lived experience in a governance role for the first time.
We're particularly keen to hear from potential trustees from backgrounds we know are under-represented in our sector. This includes men, people who are LGBTQ+ and people from Black, Asian or other ethnic minority backgrounds.
Full role descriptions are provided in our information pack. These roles are subject to DBS checks and attendance of at least 75% at board meetings. We're a charity and a company limited by guarantee.
More about SV2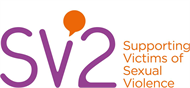 Sexual abuse simply shouldn't exist and noone should deal with it alone. We exist to support and empower victims and survivors, inform ever... Read more
Refreshed on:
15 July 2022
Closed date:
31 July 2022 at 23:59
Tags:
Trustees, Governance