London, Greater London (Hybrid)
Job description
Switchback is an award-winning small charity supporting young Londoners to find their way out of the justice system and build stable, rewarding lives.
We are now looking for a brilliant Fundraising Administrator to join our team. This is a new role at Switchback, and we're really excited about the impact it will have on what we're able to achieve! We are looking for someone to be the linchpin and go-to person in a small but mighty fundraising team that will really help us to grow and achieve more.
This new position provides an incredible opportunity for you to build on your already superb administration skills and develop your ability to build relationships and communicate confidently to a wide range of audiences. You may not have previous fundraising experience, but you will be someone who loves keeping things shipshape and staying on top of changing priorities to ensure smooth running.
Switchback is currently in the midst of an exciting step change into a mid-size charity, growing our team and expanding our work into new and exciting areas like campaigning for change across the justice system. We know that a larger team will enable us to put rocket boosters under our plans, building on our successes so far and ultimately help more young men leaving prison.
Under the leadership of the Fundraising Manager, you'll be the first point of contact for all donations coming into Switchback. You'll make sure the systems are in place so that our team stay in close touch with our varied and loyal supporters, helping them feel part of our journey and in turn, continue to give their much-valued support. You will get to know our supporters, build relationships with them and send them tailored communications to support their generous gifts.
A key focus will be on keeping on top of our extensive database, ensuring information is input correctly so that the fundraising team have a clear and accurate picture of each donor journey and the relationship we have built over time.
We are a close-knit team based in a welcoming office near Spitalfields Market. We are looking for a bright and proactive individual who loves problem solving, working with precision and has buckets of energy and positivity to join us in making a difference. We're also determined that our team is more representative of our Trainees, so we'd particularly love to hear from people from black or Asian backgrounds or with lived experience of the justice system (all appointments at Switchback are made on merit). This is an exciting time for Switchback as we're aiming to reach even more young Londoners while tackling injustice across the system. Join us!
More about Switchback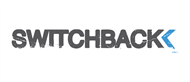 Switchback is an award-winning charity helping young Londoners to find a way out of the justice system and make real-lasting change in their li... Read more
Refreshed on:
24 June 2022
Closed date:
25 July 2022 at 10:00
The client requests no contact from agencies or media sales.