Holborn, Greater London (Hybrid)
£30,000 - £34,000 per year FTE (dependent on relevant skills and experience).
Job description
This organisation supports anonymous recruitment. That means hiding your personal identifying information, removing bias from the hiring process.
Synchronicity Earth
Synchronicity Earth is an enterprising charity with an ambitious vision: A world in which biological and cultural diversity are valued, celebrated, and flourishing. We work to achieve this by focusing on three strategic pillars:
Conservation: Focusing on overlooked and underfunded conservation challenges for globally threatened species and ecosystems primarily across six Conservation Programmes: Amphibians, Asian Species, Congo Basin, Biocultural Diversity, Freshwater, and Oceans. We also fund projects across two other areas: the More than Carbon initiative, a portfolio of climate and biodiversity projects targeted at corporate donors; and the Synchronicity Portfolio aimed at fostering systemic change to promote a greater focus on biodiversity conservation within different sectors.
Capacity: Growing sector capacity and promoting approaches, by supporting both environmental philanthropists and implementors to meet their full potential, and to achieve or exceed their objectives.
Culture: Exploring and catalysing initiatives and networks, focusing on cultural and systemic change, collaborating with stakeholders in finance, philanthropy, and the creative sectors to champion biological and cultural diversity.
The Role
Now is an exciting time to join the organisation. We are entering a new stage of growth, having recently completed a 5-year strategy to scale up the impacts we deliver.
Synchronicity Earth's engagement activities within and beyond the environmental sector run through all aspects of our work – including Flourishing Diversity an initiative co-founded by Jessica Sweidan, also co-founder of Synchronicity Earth, to amplify marginalised voices including Indigenous Peoples, youth and women among Western audiences. Flourishing Diversity is a core part of our cultural engagement with an established programme of events that encompasses a wide audience, partnering with cultural organisations. Our focus on events and engagement is becoming more strategic and significant, and we are looking for an enthusiastic and proactive individual to take this on and co-ordinate across our teams.
In this role, you will lead on the implementation of Synchronicity Earth's programme of in-person and virtual events and engagement activities, working in close collaboration with the Philanthropy and Communications teams and our Co-Founder, Jessica Sweidan. You will also support the Philanthropy Manager and wider leadership of the organisation to continue to develop and refine engagement within our boarder strategy, covering the various sectors that Synchronicity Earth targets.
This role has the potential to evolve quickly as this strand of our work is expected to develop at a significant pace.
This role will report to the Philanthropy Manager.
Specific responsibilities
Event management
Support the Philanthropy Manager and our Co-Founder to build and manage a pipeline of Synchronicity Earth's own or jointly organised virtual and in-person events in line with our fundraising and wider engagement strategy.
Project-manage and curate events – including liaising with suppliers and venues, handling invitations, RSVPs and attendance lists, corresponding with speakers and participants, coordinating the development of supportive materials, managing on the day event logistics, and coordinating follow-ups.
Manage event budgets, keeping tight controls on all associated costs.
Identify and maintain a list of, and relationships with, key venues and suppliers.
Engagement coordination
Working closely with the Philanthropy Manager, Leadership Team and our Co-Founder to further develop our Cultural Engagement (identify themes, synergies and angles to promote and amplify our conservation approach and partners among relevant networks) and the Flourishing Diversity initiative:

implementing the engagement components of our five-year strategy;
researching potential opportunities for strategic engagement in wider events or networks e.g., international summits and conferences (UNFCCC, IUCN, Convention on Biological Diversity (CBD), World Economic Forum, etc);
identifying relevant networks and stakeholders among our targeted sectors (arts, music, corporate and finance, media, etc);
working with the communications team to develop key materials tailored to key audiences (videos, brochures, presentations, social media content).

Working closely with our Co-Founder to support her broader engagement activities.
Provide logistics support to our Programme team, partner organisations and beneficiaries (Indigenous Peoples and Local Communities, youth, women groups, etc) to attend international conferences, workshops and events.
Support Synchronicity Earth's participation in identified events.
Audience stewardship
Provide support to Trustees and the Leadership Team on contact management; ensure our database is kept up to date and drive targeted engagement in individuals and groups across our networks.
Maintain relationships and support the stewardship of existing contacts across the various targeted sectors (arts, music, corporate and finance, media, etc).
Work with the Communications and Philanthropy teams to coordinate/project-manage the distribution of key marketing materials and communications such as our annual review, Spotlight, and end of the year communications.
Work with the Flourishing Diversity team on deeper understanding of audience and further engagement needs.
General administrative support for the Philanthropy, Communications, Flourishing Diversity team and Co-founder.
You will love this role if you are an experienced events coordinator looking to take on a more strategic role.
Skills and experience required
Minimum 2 years of proven experience of working in events logistics and co-ordination.
Experience of managing event budgets.
Experience of working with external suppliers.
Excellent prioritisation and organisational skills and the ability to manage and complete projects within time and cost restraints.
Experience of network-cultivation.
Strong interpersonal and communication skills.
Ability to work and communicate across multiple teams and stakeholders.
Self-motivation and an aptitude for working for a small and dynamic organisation.
An interest in the environment and how our different cultures impact our natural world, with a willingness to learn more about the issues and solutions.
Reporting, location and work hours
Synchronicity Earth operates a hybrid working environment. This role requires the candidate to attend the office and/or meetings in Central London for a minimum of 3 days a week.
The successful candidate must be already eligible to work in the UK.
Salary: £30,000 to £34,000 (plus benefits) FTE (dependent on relevant skills and experience).
Start Date: As soon as possible.
Closing date for applications: 13th July 2022
Interviews: Weeks of 18th July to 1st August 2022
Contact details: Applications should be sent via email and addressed FAO Julie Langevin
Information required: Applications should include a letter outlining why the applicant has the skills and experience necessary for the role as well as a full CV.
Synchronicity Earth - Our workplace values and culture
We pride ourselves on having an open and inclusive culture. Our team supports each other and encourages new ideas and creativity to help us develop new projects and reach new audiences with our work. We aim to apply the same dedication to a flourishing diversity of people and wildlife on our planet through our programmes to our working environment and strive to make this environment open and inclusive for everyone. We recognise that the environment sector in the UK is close to the bottom in terms of the diversity of its employees, and we are actively committed to doing what we can to change this. You are also welcome to contact us if you have any accessibility requirements regarding the application process or the role itself.
More about Synchronicity Earth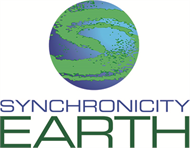 Synchronicity Earth aims to be a different kind of conservation organisation. We are research-driven, raising and distributing donor funding to... Read more
Refreshed on:
05 July 2022
Closed date:
13 July 2022 at 23:59
Job ref:
SE_Events & Engagement Co-ordinator
Tags:
Fundraising, Project Management
The client requests no contact from agencies or media sales.