Job description
Job Title: Digital Marketing Assistant
Hours: 35
Salary: £27,166 per annum
Type of Employment: Permanent
Dept and Location: Marketing and Communications - London W1T, Hybrid
Line Manager: Digital Marketing Lead
Direct Reports: None
The Digital Marketing Assistant will work with the Digital Marketing Lead on Teenage Cancer Trust's digital marketing activity and fundraising campaigns as well as challenge events. This would include fundraising, brand campaigns and promoting fundraising products and events like Teenage Cancer Trust at the Royal Albert Hall.
The role would support the Digital Marketing Lead on developing media plans and building, activating and optimising campaigns. The position would also support on Search Engine Optimisation (SEO) strategy and take an active role on maintaining and improving the health of our grant and Pay Per Click accounts as well as delivering email campaigns and helping manage our email platform.
You will have:
Previous experience of digital marketing
An interest in digital marketing and a willingness to learn and develop
Experience of working on marketing/fundraising campaigns
Experience of setting up, managing and optimising paid digital campaigns
Experience in reporting campaign performance
Knowledge of digital marketing platforms including Facebook, PPC, Display, retargeting, Twitter, Instagram. LinkedIn
Ability to build and execute email campaigns
Ability to analyse data and report
Excellent attention to detail
Strong work ethic with the ability to manage multiple priorities against tight deadlines as well as strike an effective balance between managing and delivering own workload as well as that of the team
How to Apply:
To apply please submit your CV along with a short supporting statement. Refer to the person specification and succinctly outline:
Your experience
Your knowledge and know how
Your skills and personal qualities
Applications to be received by: Monday 11th July
First stage interviews: Week commencing 18th July
Second stage interviews: Week commencing 25th July
*Please note we expect high demand for this opportunity and will be long listing applications as soon as we receive them, so please apply early to register your interest. We do reserve the right to close the advert early should we receive a high volume of suitable applicants.
At Teenage Cancer Trust one of our key focuses is around equity and making sure our services are accessible and inclusive to all young people with cancer, with no-one left behind. We have the same goal for people working with us. We want you to be yourself here and thrive doing so. In line with our Equity, Diversity & Inclusion commitments, we would love to see applications from LGBTQ+ people, people of colour/those from ethnically diverse communities, people living with disabilities and people of faith.
At Teenage Cancer Trust we take our commitment to safeguarding seriously and work to protect and promote the rights of the young people who we support. Our safeguarding responsibilities extend to the children and adults who work to support the charity, who we also have a duty of care to protect. Safeguarding is at the forefront of each activity we carry out. In line with our approach, this role is subject to a DBS check (Disclosure and Barring Service). 
For information on how we collect, store and process personal data please refer to our privacy policy.
We want you to have every opportunity to demonstrate your skills, ability and potential. If there is any assistance or adjustments, we can make to support you to make your application, Please contact the HR Team
More about Teenage Cancer Trust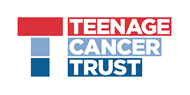 We make sure young people don't face cancer alone. That might mean providing treatment and support for young people in one of our comfortab... Read more
Refreshed on:
04 July 2022
Closed date:
07 July 2022 at 12:55
The client requests no contact from agencies or media sales.