Job description
Job Title: Events Coordinator, Youth Engagement and Participation
Hours: 35 hours a week (full time)
Salary: £26,417 per annum
Type of Employment: Permanent
Dept and Location: Youth Engagement and Participation, Home-based with occasional travel to London
Line Manager: Head of Youth Engagement and Participation
Direct Reports: None

The Youth Engagement and Participation Events Coordinator will be responsible for managing logistics and data for specific events for young people within the Youth Engagement and Participation team which will support the implementation of the charity's end of treatment support model across the UK. The identified events will be either in person, digital or hybrid. These events offer young people for therapeutic and peer support interventions as part of their post treatment pathway and are flagship events.
You will coordinate logistics around events and evaluate impact, as well as creating and maintaining a list of external suppliers for end of treatment events/services and liaising with suppliers and agencies. You will support the wider team to develop support programmes and create information for young people with cancer as well as providing administrative support to the wider Youth Engagement and Participation (YEP) team.
You will have:
Experience of organising and coordinating events, both digitally and in person.
Experience of collecting, maintaining and recording information and managing information of a confidential nature.
Be highly organised, self-motivated with excellent administrative skills and be able to prioritise and organise own workload with minimal supervision.
Be IT literate and confident with budgets and spreadsheets.
Experience of communicating key messages, positions and views to a range of audiences.
Experience of engaging with young people and their families.
Ability to plan, implement and manage projects and activities to tight deadlines independently.
How to apply:
To apply please submit your CV along with a short supporting statement. Refer to the person specification and succinctly outline:
Your experience
Your knowledge and know how
Your skills and personal qualities
Application to be received by: Wednesday 01st June
First interviews: Thursday 09th June
Second interviews: Tuesday 14th June
At Teenage Cancer Trust one of our key focuses is around equity and making sure our services are accessible and inclusive to all young people with cancer, with no-one left behind. We have the same goal for people working with us. We want you to be yourself here and thrive doing so. In line with our Equity, Diversity & Inclusion commitments, we would love to see applications from LGBTQ+ people, people of colour/those from ethnically diverse communities, people living with disabilities and people of faith.
At Teenage Cancer Trust we take our commitment to safeguarding seriously and work to protect and promote the rights of the young people who we support. Our safeguarding responsibilities extend to the children and adults who work to support the charity, who we also have a duty of care to protect. Safeguarding is at the forefront of each activity we carry out. In line with our approach, this role is subject to a DBS check (Disclosure and Barring Service). 
For information on how we collect, store and process personal data please refer to our privacy policy.
We want you to have every opportunity to demonstrate your skills, ability and potential. If there is any assistance or adjustments, we can make to support you to make your application, Please contact the HR team.
More about Teenage Cancer Trust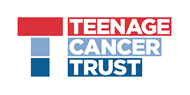 We make sure young people don't face cancer alone. That might mean providing treatment and support for young people in one of our comfortab... Read more
Refreshed on:
26 May 2022
Closed date:
01 June 2022 at 23:59
The client requests no contact from agencies or media sales.