Job description
Job Title: Relationship Manager
Hours: 35 per week
Salary: £32,160 per annum
Type of Employment: Permanent
Department and Location: Relationship Fundraising, Home based, Nationwide with regular travel
Line Manager: Senior Area Relationship Manager
Direct Reports: None
Cancer is different for young people. Our vision is a world where cancer doesn't stop young people from living their lives – and our job in making that vision a reality is to improve the experience, survival, and recovery of every young person with cancer in the UK. 

Teenage Cancer Trust leads the way in specialist support for young people with cancer in the UK and across the globe. We're driven by what young people with cancer need and are the UK's leading charity dedicated solely to the treatment, care, and support of young people with cancer.   

Are you an experienced fundraiser who can demonstrate growing and developing income across community fundraising? This role could be for you.
We're looking to grow our hugely talented and successful Community Team, with the right Relationship Manager to join us in realising our strategy of Putting Young People First. This role does not sit in a specific region (it is a UK wide role), and you will work collaboratively across the Community Team. The role covers all aspects of community fundraising, giving you the opportunity to share skills with the team, and work in partnership with the wider organisation to maximise opportunities to ensure a coordinated approach. You will need to deliver and grow sustainable income in line with budget targets and the wider Community Team fundraising vision. 
Experience of working in a fast-changing environment, able to demonstrate flexibility, adaptability and be able to self-manage and self-motivate.
Resilient, with a growth mindset, and with strong decision-making and problem-solving skills.
Experience of supporting the delivery and reporting of income budgets in excess of £250k per annum.
In depth knowledge and a significant track record of new business income generation across community and corporate fundraising, demonstrating entrepreneurial spirit, spotting the gold, and agility.
A significant track record of high value account management to drive value and retention.
Experience of proactively building high value relationships in the community, managing complex & sensitive relationships, and managing volunteers at all levels.
Excellent written and verbal communication skills, able to develop compelling cases for support as well as engage, persuade and inform a variety of different audiences.

If this sounds like you, we would love to hear from you.
The Community Team at Teenage Cancer Trust works in a collaborative way across the UK and uses the term 'Community Hub Team' to demonstrate this. The Hub way of working was developed during lockdown to maximise opportunities across the UK regardless of fundraiser or supporter location - this new role embraces the Hub ethos and does not have a regional budget.
MAIN PURPOSE OF THE JOB
To ensure that the Community Hub Team generates income across the key income streams of community DIY fundraising, corporate fundraising and volunteer group fundraising, personally delivering and driving income to achieve an agreed income target.
Using your experience, skills, and talents, identify and secure opportunities that develop long-term, high-value relationships; working across the fundraising directorate and wider charity to ensure a supporter first ethos.
To research, identify and secure corporate new business opportunities which develop into long term high value relationships using robust planning.
Work across the UK as part of the Community Hub Team and wider charity, sharing knowledge and supporting projects and activities to drive income and increase supporter engagement.
As a Teenage Cancer Trust Ambassador, develop and share compelling cases of support to generate supporter engagement and income.
Once a new supporter is engaged, your role will be to cultivate, uplift supporter value, steward accordingly and retain through the delivery of brilliant supporter care whilst of course being respectful of potential sensitivities.
To work collaboratively across Community Hub Team by sharing skills, knowledge, and experience.
ROLE FOCUS
RELATIONSHIP MANAGEMENT
Community
To identify, develop, support and steward existing and potential high value relationships in the best interests of Teenage Cancer Trust. This will include sensitive patient linked relationships, senior community and business influencers and NHS contacts.
Identifying, supporting, and thereafter retaining high-value supporters and opportunities over the longer term and building complex and high value networks that will enable this work. Where necessary utilising cross team working to maximise the supporter's engagement with the charity.
Provide advice, guidance and support to volunteers, individuals and groups carrying out DIY fundraising activities and challenge events, to uplift value and drive retention.
Undertake detailed prospect research of stakeholders within the Community Hub Team using insight to prioritise and determine tactics to engage with supporters.
Develop strong engagement plans and supporter journeys for identified prospects with senior stakeholders, decision makers and influencers in order to develop longer term pipelines of support.
Work across the Community Hub Team – sharing knowledge, leading, and supporting projects and activities across the UK.
Utilise local press, broadcast, and social media as a tool to promote volunteering, fundraising, recognise efforts and thanking your community and supporter base.
Engage with relevant professional networks and membership bodies (e.g. Institute of Fundraising) and keep abreast of changes in the sector.
Build and develop trusted relationships, when appropriate, with patients, their friends, and families to support fundraising, storytelling, and volunteering. Work sensitively and empathetically with this core audience group securing their long-term support and advocacy of the charity's work.
Ensure accurate and timely recording of all community activity in your area on CARE, maintaining and developing robust stewardship plans to maximise engagement of key supporters.
Corporate 
Using your experience of Regional Corporate Fundraising you will build a robust pipeline of corporate support within your portfolio of supporters.
In conjunction with the Regional Corporate Partnership Team, identify, research, qualify and cultivate corporate new business with a strong focus on long-term charity partnerships across the UK.
Ensure that qualifying, due diligence and contracting with supporters is carried out effectively in order to protect the best interests of the charity.
Account manage corporate partners, leading on the most complex by developing and delivering account management plans to optimise their fundraising activity, ensure longevity and maximise income raised across the UK.
Ensure accurate and timely recording of all corporate activity on CARE, maintaining and developing robust stewardship plans to maximise engagement of key supporters.
Work collaboratively with the Regional Corporate Partnerships and Community Hub Teams to support the development and delivery of high value, multi-site partnerships across the UK.
Volunteer Fundraising Groups & Volunteers
Identify, develop, and support networks of volunteers to deliver new income opportunities safely and legally.
Research, build and support local fundraising groups and activities in line with the Community Hub Team Operational Plan.
Identify UK wide volunteering opportunities to allow maximum ROI and support for the wider Community Hub Team.
Ensure accurate and timely recording of all volunteering activity on CARE, maintaining and developing robust stewardship plans to maximise engagement of key supporters.
FINANCE AND PLANNING
Support with the generation of accurate monthly, quarterly and year end reports against a set of defined performance metrics.   Be accountable for developing and delivery of robust plans and pipelines, providing accurate income and activity forecasts against it.
Proactively analyse internal and external data and insights, monitor activity trends, ensuring that opportunities are capitalised on and risks are mitigated to maintain a strong performance.
Collaboratively working with the Projects Team, define data, process and system needs as they evolve to enable the development of Community Hub Team.
Ensure effective administrative and financial processes are in place and ensure adherence to all internal policies and the fundraising code of practice.
INTERNAL RELATIONSHIPS 
Seek opportunities to gain expertise/experience with colleagues in the Community Hub Team and wider charity.
Use your experience to represent the Community Hub Team on specific and UK-Wide projects to improve overall performance.
Work collaboratively with the Projects Team to ensure all projects you are involved with are systematic, developed in a timeline fashion and evaluated and underpin the Community Fundraising Strategy.
Build collaborative working relationships within the fundraising directorate and wider charity, embracing a culture and principle of 'one team, one target, one purpose'.
With a supporter first focus, support and promote cross-team working to ensure all income opportunities are maximised.
In collaboration with the Services and Funded Staff Teams across the UK to communicate brand and presence of the importance of fundraising to the charity.
To enhance our brand and supporter engagement work collaboratively with MARCOMMS identifying and maximising opportunities across the UK.
OTHER DUTIES
To represent Teenage Cancer Trust externally at events, meetings and in the media.
On occasion you may be required to provide cover for colleagues.
To work with the wider Community Hub Team and Fundraising Directorate to champion initiatives and campaigns as needed for the delivery of the overall Fundraising Strategy.
Undertake any other duties that are commensurate with the post as requested by your line manager.
Carry out the duties of post in accordance with the Trust's policies and procedures on Health and Safety and take responsibility for ensuring personal health and safety.
Work flexibility, able to prioritise workload and work as part of a team.
Due to the regular travel associated with the role, a car will be required.
DISCLOSURE AND BARRING CHECKS
This role is subject to a Basic Disclosure check.
KEY RELATIONSHIPS
Internal – Projects Team, EDI, Services, Fundraising Standards & Operations, Volunteering, Mass Participation, Music & Special Events, Innovation & NPD, Individual Giving, Corporate, Trusts, Philanthropy, Finance and Marketing and Communications.
External – Supporters, Patient Families, Funded Staff, Volunteers, Fundraising Groups, Corporate Partners and suppliers.
Person Specification
Essential Criteria.
Experience  
Proven experience of setting, managing, and delivering income budgets in excess of £250k per annum.
Experience of driving and delivering income growth across community income streams
A strong track record of new business income generation and account management.
Significant experience in relationship management.
Planning and delivering the highest quality supporter care and communications. 
Managing complex and sensitive relationships.
Significant experience of proactively building high value relationships within the community and delivering long term value for the organisation.
Working with volunteers at all levels.
Demonstrable experience of developing account management plans to drive value and retention. 
Proven ability to assess, manage and mitigate risk in all areas. 
Proven ability to work to very tight deadlines in a dynamic and flexible environment 
Use of a supporter/client database. 
Knowledge 
A good understanding of the fundraising landscape in the UK.
Strong understanding of how to develop a network of high value support across all income streams.
Prospecting and business development techniques.  
A creative and entrepreneurial flair.
A good knowledge of marketing and communication techniques. 
An understanding of and interest in the issues affecting teenagers and young adults with cancer. 
Skills 
Excellent written and communication skills with the power to persuade motivate and inspire whilst also delivering clear, concise messages. 
Ability to develop compelling cases for support and communicate them in a variety of ways, particularly digitally and virtually. 
Financially literate.  
IT literate - the candidate must be confident using a computer and be experienced in using Microsoft Office software.
Able to plan and present fundraising activities in a timely, relevant, and creative way. 
Excellent interpersonal, negotiation and assertiveness skills. 
Strong decision making and problem-solving skills.  
Strong team worker and motivator of self and others.  
Able to share skills with colleagues. 
Able to plan and manage projects and activities to tight deadlines.
Personal Qualities 
Team player who will support, inspire, and encourage collaboration amongst colleagues, but is also happy to work autonomously in a remote setting across the UK.
Articulate and persuasive individual with gravitas and influence dealing at all levels.
Approachable with a positive attitude, calm under pressure.
An entrepreneurial, creative, proactive, strategic thinker who constantly seeks new sources of income.
Empathetic.
Willingness to travel.
Values 
Commitment to the values, philosophy and ethos of Teenage Cancer Trust.
Preferred Criteria 
Experience 
Working remotely as part of a geographically dispersed community Hub Team covering the whole of the UK across all income streams.
Use of CARE database.
Knowledge 
Charity Law and procedures of the UK.
Applications to be received by: Midday on 12/07/22
First stage interviews: 18/07/22
Second stage interviews: 22/07/22
At Teenage Cancer Trust one of our key focuses is around equity and making sure our services are accessible and inclusive to all young people with cancer, with no-one left behind. We have the same goal for people working with us. We want you to be yourself here and thrive doing so. In line with our Equity, Diversity & Inclusion commitments, we would love to see applications from LGBTQ+ people, people of colour/those from ethnically diverse communities, people living with disabilities and people of faith.
At Teenage Cancer Trust we take our commitment to safeguarding seriously and work to protect and promote the rights of the young people who we support. Our safeguarding responsibilities extend to the children and adults who work to support the charity, who we also have a duty of care to protect. Safeguarding is at the forefront of each activity we carry out. In line with our approach, this role is subject to a DBS check (Disclosure and Barring Service). 
For information on how we collect, store and process personal data please refer to our privacy policy please contact HR.
We want you to have every opportunity to demonstrate your skills, ability and potential. If there is any assistance or adjustments, we can make to support you to make your application, Please contact HR.
More about Teenage Cancer Trust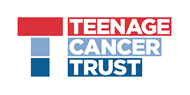 We make sure young people don't face cancer alone. That might mean providing treatment and support for young people in one of our comfortab... Read more
Refreshed on:
05 July 2022
Closed date:
12 July 2022 at 12:00
The client requests no contact from agencies or media sales.