COMMUNITY PARTNERSHIP & NETWORK COORDINATOR – LONDON, SOUTHEAST & EAST
£25,000 - £29,000 per year
Contract (Maternity Cover 12 months)
Job description
COMMUNITY PARTNERSHIP & NETWORK COORDINATOR – LONDON, SOUTHEAST & EAST
ABOUT TEMPO
Tempo Time Credits is a charity serving communities across the UK by engaging, encouraging and enabling volunteers. We provide the glue which binds local voluntary partnerships and community-based solutions.
Tempo Time Credits galvanises community organisations to drive positive change for themselves and be more resilient through more individuals and more diverse groups of people volunteering. The Time Credits model is based on a fundamental principle that Volunteer's time is valuable and should be valued.

Tempo Time Credits are the thread that connects volunteers, third sector, services, and businesses together through our projects and Tempo Time Credit networks. We do this through a digital time credit system that recognises and rewards volunteers for the hours they give. Volunteers can then exchange these for activities and experiences – like cinema tickets, entry to visitor attractions or a swim or gym session.

Tempo's culture is at our core and our staff team operate in line with our workplace values which are: -
• Everyone's contribution – We encourage self-belief, mutual respect, and recognition.
• Ambition – We have a can-do attitude, are hopeful, resilient, and positive.
• Connection – Passionate people, teamwork and collaboration are key to our success.
• Creativity – We are curious and inventive; we encourage fun and imagination to achieve this.
• Resourcefulness – We learn together, share our expertise, and strive for efficiency.
• Integrity – We are authentic and honest. We take our commitments seriously and take accountability for delivery.
Being a key member of our team is fun, challenging, inspiring, engaging and it matters.
WHERE WE ARE TODAY
This is a challenging time for many community organisations, volunteers and recognition partners too – it's also a time when our model and support is needed more than ever. Tempo has worked with: -
• 40 commissioned programmes.
• 1,500 charities.
• 15,000+ people currently volunteering.
• 1.25 million Tempo Time Credits earned to date.
• 750+ business venues offering reward and recognition opportunities.
• Developed the first national Time Credit network in the world.
Across the UK the recognition of Tempo Time Credits is growing, amongst parliaments, local authorities and corporates and our visibility is increasing through national press and support from key parliamentarians.
ABOUT THE ROLE
You will provide operational support to Tempo's networks as required working closely with the Contract Manager. This entails close liaison with clients, account management of community organisations and local business partners, dealing efficiently and politely with queries, requests and issues as they arise and triaging to another team member where appropriate.

You are proactive and passionate about communities and about creating positive, lasting change that builds on the skills and assets of all. You will be a natural communicator, able to mobilise and enthuse partners to join our national network of organisations seeking to make a lasting impact for individuals and communities. You will be well organised and comfortable working with a CRM, able to cultivate and manage a range of relationships across different sectors. You will be able to support organisations seeking to use Time Credits to effect organisational and social change.

Working alongside Tempo central support function you will design and run network and training events to ensure that Time Credits provide opportunities for people to both receive them in recognition of their time and encouragement for them to use Time Credits. You will manage relationships with our customers, ensuring that targets are met, and our impact is demonstrated. We are looking for someone who can travel into London regularly.

Key Responsibilities
Provide support to contract managers and programmes, including:
• Community development and mapping support as appropriate
• Administration & reporting
• Quarterly monitoring collection - support reporting as required
• Account management planning and activities for groups and services
• Managing pipelines
• Local social media and newsletters
• Attend key local meetings, events and conferences
• Sign up of local Recognition Partners and opportunities that supports the programme priorities
• Deliver local activities and training directly or through others to support the delivery of the local capability and capacity building plan
• Support organisations face to face providing advice and guidance on developing earn and spend opportunities for Time Credits
• Be creative in your approach to support large networks of groups across different geographical areas to maximise your time and ensure efficiencies
• Manage a team of local volunteers in each locality that provide on the ground support and add capacity in the local community
• Working with groups/organisations to overcome obstacles to implementing Time Credits
• Troubleshoot any concerns or issues identified by recognition partners
• Proactively support the network to develop and become sustainable through local events, trips and networking meetings
• Support innovation, learning & development across the network and within Tempo
• Evaluation coordination
• Locate and provide appropriate resources/assets
• Writing and sending agendas, minutes, etc.
In addition.
• To carry out health and safety responsibilities in accordance with the Health & Safety Responsibilities document.
• To undertake such other duties and responsibilities commensurate with the band, as may be reasonably required by Tempo, or as a mutually agreed development opportunity.
• Protecting Children and Vulnerable Adults is a core responsibility of all staff. Staff are expected to alert their line manager to any concerns they may have regarding the abuse or inappropriate treatment of a Child or Young Person, or Vulnerable adults.
Working at Tempo
We are proud to be an accredited living wage employer and offer pay over the statutory minimum for all our team members. In addition, we offer a wide range of staff benefits including:
33 days holiday inclusive of bank holidays
Contributory Pension Scheme (up to 5% ER contribution)
Employee Assistance Programme available 24/7
Family friendly policies
Flexi-time Scheme (offering up to 13 days flexi leave each year)
Wellbeing Centre offering the latest wellbeing articles, news and advice
Cycle to Work Scheme
Healthcare Cash Plan – claim back money on essential healthcare costs.
Shopping Discounts – online and in-store at over 850 retailers from groceries to wellness products, travel and more
SmartTech™ – get the latest tech at the best price and spread the payments over your salary, interest-free.
Death in Service Grant – 1 year
How to Apply:
Please submit your current C.V. with a detailed cover letter telling us how you meet our competencies and why you want to work for Tempo Time Credits. Please also complete and attach our Equality and Diversity Information Form.
Please send your completed application by no later than Sunday 10th December 2023.
More about Tempo Time Credits Ltd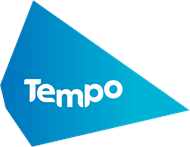 Since we started in 2008, Tempo has established Time Credits networks in six regions of the UK, and over half a million Time Credits have been ...
Read more
Posted on:
14 November 2023
Closed date:
10 December 2023 at 23:59
Tags:
Admin, Business Development
The client requests no contact from agencies or media sales.