London, Greater London (Hybrid)
Job description
Tender has grown significantly in recent years, doubling in size within 3 years. We have secured income from an increasing range of sources: corporates, major donors, trusts & foundations and statutory funders. We are also building new income streams, such as individual giving, community fundraising and legacies. We have done this with a small but highly effective development team, which is currently primarily focused on trusts & foundations, corporates and major donors. In recent years, we have increased earned income and expect this to be a particularly important area of growth in the future.
Having reviewed our organisational strategy this year and implemented a new three-year strategic plan, which focuses on four key strategic priorities, we now have big ambitions for the longer-term future of Tender. We plan to grow both the extent of our reach across the country, and the difference we make to the people we work with. We are also planning to increase the effectiveness of our policy & influencing work, aiming to deliver significant, systemic change to how violence against women and girls is prevented.
To achieve these ambitions, we will need to significantly increase our income over the next 10 years. You will play a pivotal role in this. You will lead on developing and implementing strategies to achieve our income targets, both from existing and new sources, and focusing in particular on developing our corporate and major donor streams. You will secure income from your own portfolio of funders and partners, and lead and inspire the team to achieve their own ambitious targets, both through new sources and through excellent stewardship of existing funders.
The main purposes of this role are:
Leading the Development department to deliver ambitious income generation plans from a range of income streams
Developing and implementing a development strategy which is well-aligned with the wider organisational strategy
Managing and maintaining partnerships and relationships with a range of stakeholders (including corporate partners, major donors, statutory funders, trusts & foundations, delivery partners, professionals in the sector, internal colleagues/stakeholders)
Collaborating with delivery service colleagues to develop programmes aligning the objectives and needs of Tender's funders and its strategic objectives
More about Tender Education & Arts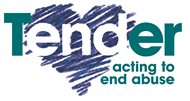 Tender is an arts charity working with children and young people to prevent domestic abuse and sexual violence through creative projects. Since...
Read more
Posted on:
27 October 2023
Closed date:
22 November 2023 at 14:04