Projects Coordinator (Adult Services)
London, Greater London (Hybrid)
Part-time (3 days per week)
Job description
This is an exciting time for Tender, with both the demand for and reach of our work expanding significantly in recent years. Having set up our Adult Services department in 2019, we have seen both the breadth and depth of our work with adults expand significantly. Following a recent organisational restructure and the development of a three-year strategy which we are implementing in 2023 – 2026, we are anticipating further growth in our adult training work.

We are therefore looking to expand our Adult Services team, with a Projects Coordinator to support the Head of Adult Services and Service Delivery Lead (Adult Services) to coordinate the delivery of a range of adult training projects to a varied group of beneficiaries. You will play a key role in ensuring that the projects are planned and delivered smoothly, communicating regularly with settings and the facilitators delivering the training, and ensuring projects are properly recorded, monitored, and evaluated. You will be part of a direct team of five in Adult Services, and a wider team of dedicated, supportive people with a shared commitment to preventing domestic abuse and sexual violence.
Role Purpose
The main purposes of the Projects Coordinator role are:
Coordinating the administration of all aspects of the Tender's training programmes for adults across the organisation
Supporting the Head of Adult Services and Service Delivery Lead (Adult Services) to manage relationships with Tender's internal and external stakeholders, including colleagues, workshop leaders, teachers/carers, delivery partners and other service professionals
Monitoring and evaluating the impact of Tender's training sessions
Main Responsibilities and Duties
Project delivery
Developing and coordinating the delivery of training projects for adults across all settings, including digital projects, to ensure successful delivery of projects
Coordinating development days and developing resources and content with the Head of Adult Services, in order to grow and tailor the content for sessions with adults
Collaborating with the Children and Young People's (CYP) Services department to coordinate the delivery of training projects for adults in CYP settings
Monitoring the progress of projects to ensure projects are delivered to plan and on time
Coordinating the evaluation of projects delivered to adults to ensure learnings from projects are assessed and shared
Working with the Tender team to ensure effective and efficient use of time and resource during delivery
Working with the Communications Coordinator to create publicity for projects in a range of formats, including website content, newsletters, information sheets and social media posts
Relationships
Supporting the Head of Adult Services and Service Delivery Lead (Adult Services) to manage relationships with settings to facilitate the delivery and success of adult training projects
Supporting the Head of Adult Services and Service Delivery Lead (Adult Services) to manage relationships with other stakeholders involved in the delivery of projects, including workshop leaders, youth leaders, partner organisations, and professional specialists, to ensure stakeholders remain engaged in and committed to the projects' success
Working with colleagues to manage information flows and communication to ensure knowledge of and learnings from projects are known and understood across Tender
Administration
Completing all mandatory training, and proactively seek opportunities for ongoing professional development
Logging, tracking and updating project management documentation (including project booking, securing contracts, carrying out risk assessments) to facilitate transparency of decision-making and accuracy of reporting
Following monitoring and evaluation procedures to ensure the results of projects are recorded accurately and in a timely manner using specified systems, including Salesforce and SharePoint
Participating in training and other learning activities to develop relevant professional skills and knowledge
Undertaking any other reasonable duties commensurate with the grade and competencies required of the post requested by the line management
More about Tender Education & Arts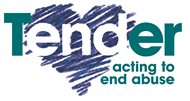 Tender is an arts charity working with children and young people to prevent domestic abuse and sexual violence through creative projects. Since...
Read more
Posted on:
27 October 2023
Closed date:
26 November 2023 at 23:59
Tags:
Training, Project Management
The client requests no contact from agencies or media sales.