£27,764 - £31,678 per year
Job description
The Senior Marketing and Communications Officer will play a lead role in delivering the Charity's marketing plan, as well as project managing campaigns. You will have experience of delivering targeted messaging to different audiences both on and offline and will work closely with the Fundraising Team to ensure a joint approach to achieve targets.
The successful candidate will have the ability to multitask and deliver multiple projects at the same time. You will have a keen eye for detail, knowledge of working with a delivering under a successful brand, ability to develop and execute marketing programmes across traditional and digital channels and coordinate marketing activity from briefing to concept development, market research, production, implementation and evaluation.
Your will play a leadership role to ensure marketing programmes are co-ordinated across all channels and work collaboratively to ensure marketing activity works effectively alongside the Charity's overall marketing plans and the Charity's brand proposition.
Closing date: Sunday 24th July
Interview date: Thursday 4th August
More about The Children's Hospital Charity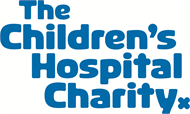 Sheffield Children's Hospital is an extraordinary place; it is one of three stand-alone specialist Children's Hospitals in the... Read more
Closed date:
24 July 2022 at 23:30
Tags:
Fundraising, Marketing
The client requests no contact from agencies or media sales.