Inside Out Intensive Coaching Practitioner
Job description
'Inside Out' Young People's Intensive Key Work Practitioner

Fixed term contract until 30th June 2025.

Salary: £26,855.58 per annum

Hours: 37 hours per week

Location: Essex

We are looking for an experienced young people's practitioner. You will be confident in your work with young people and join our dynamic, ambitious team, who have been twice shortlisted as CYP Now finalists!

Inside Out provides intensive support services to identified, high risk looked after young people; and their carers/family. We work to build emotional resilience and support young people to achieve stable placements, reduce their risk of harm and achieve positive outcomes and where possible reunification with their families liaising with our own family worker.

You will hold a small caseload of around 5 young people and provide intensive interventions, working closely with each young person, their family, their placement provider, and social care team. You will build positive relationships with young people & their families, supporting them to be part of their care plan and working to reunify families and for young people to achieve placement stability either in care or within the home.

In order to be successful with this role, you will need to be able to demonstrate that you have extensive experience of:-

Delivering direct interventions with vulnerable young people on both a one to one and group work capacity.

Co-producing care and safety plans with young people that are young people led, focusing on both a relational & strength based approach.

Extensive partnership working in a multi-agency environment to ensure that the needs and wishes of the young person are heard and acted upon.

You will work as part of a team and be part of providing out of hours support for young people as part of an on call rota system, to ensure young people remain safe and receive emergency support through both online and other mediums.

You will need to demonstrate that you have:

-A relevant professional qualification working with vulnerable children and families is desired e.g., Diploma/degree in social work, counselling qualification, professional youth worker or related NVQ or degree. Or Substantial relevant experience of working with vulnerable young people facing significant challenges within this sector.

-Substantial experience of working with vulnerable young people and families that are hard to reach and from diverse backgrounds on both a one to one basis and through group work interventions.

-Experience of supporting adolescents who are dealing with complex and sensitive issues through offering advice and advocacy.

-Experience of partnership and multi-agency working.

-Experience of working on one's own and within a team.

-Experience of using IT based case management systems

The Children's Society runs over 100 local services that help thousands of young people who desperately need our support, and we campaign to get laws and policies changed to make children's lives happier and safer.

Every day we're changing the lives of children in this country for the better - and with your help, tomorrow we can be there for even more.

The Children's Society is committed to safeguarding and protecting the children and young people that we work with. As such, all posts are subject to a safer recruitment process, including the disclosure of criminal records and vetting checks. We ensure that we have a range of policies and procedures in place which promote safeguarding and safer working practices across our services.

Therefore, candidates applying for work in our Youth Impact Domain will be required to complete an "Employment history_template" document prior to interview. The fully completed document should be loaded by the candidate at the point of uploading your CV.

The closing date for applications is 28th November 2023. If, after 14 days, we have received enough applications we reserve the right to close the vacancy on 10th November 2023 onwards.

Interviews will be held on 5th December or 7th December.
More about The Children's Society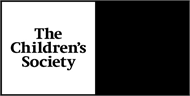 Looking for an opportunity to make a difference?
The Children's Society helps change children's stories,...
Read more
Posted on:
27 October 2023
Closed date:
26 November 2023 at 23:59
Tags:
Support Worker, Practitioner