Serious Youth Violence Practitioner - Shropshire & Telford
Job description
Serious Youth Violence Practitioner

Location: Home based but must live in Shropshire or Telford.

Salary: £26,506.24 per annum

Contract: Fixed term until March 31st 2025 with a view to being extended

Hours: 37 hours per week

**Regular travel required within the local area**

The Children's Society has been helping children and young people in this country for over 140 years. We run local services that support children when they are at their most vulnerable and in desperate need of help. We're there for children, every step of the way.?

This role sits within our Youth Impact Domain, which works to provide immediate one-to-one and group support for Young People who urgently need it. Your role will be to help us maintain and develop innovative practice to support our work in our services around the country.?

Steer Clear is a service, commissioned by West Mercia Police and Crime Commissioner and is designed to work on Tackling serious youth violence.. We offer 1-1 outreach support and access to positive diversionary activities in local areas.

This is an expanding service following a successful pilot and we're looking for individuals who are passionate about creating a safer world for our young people.

In this role, time will be spent supporting young people where they may be intelligence of them having carried a bladed article or being pulled in by exploiters and organised crime groups.

This role is for people with a passion in supporting vulnerable young people on a 1-1 basis, in raising their aspirations, building their confidence, working together with professionals to ensure the most appropriate, robust and holistic support is offered to meet each individual's needs. A key part of this role will be your ability to positively?impact the lives of children and young people.

You will need to be able to engage with professional colleagues, have presentation skills, and be able to bring people together around mutual goals.

Although the contracts are home based, there will be a lot of travel across Shropshire area. Although there is no specific office base, you will be part of a geographically based team and will be well support by the management team and all of your colleagues.

We have a robust induction period and encourage personal and professional development.

We are an inclusive employer and welcome applicants from all backgrounds.

KEY SKILLS AND COMPETENCIES

-In order to be successful in this role, you must have:?

-Basic knowledge child exploitation

-Relevant experience of working with a diverse range of complex young people

-The ability to demonstrate and understand safeguarding?and?risk management.?

-Experience of Partnership and Multi-agency working?

-Excellent time management skills

-Administrative skills

-The ability to adhere to organisational?quality standards and policies.

-Full UK driving license and access to a vehicle.

INFO ABOUT THE CHILDREN'S SOCIETY?

The Children's Society is a National Charitable organisation, which runs over 100 local services that help thousands of young people who desperately need our support, and we campaign to get laws and policies changed to make children's lives happier and safer.?

Every day we're changing the lives of children in this country for the better - and with your help, tomorrow we can be there for even more.?

The Children's Society is committed to safeguarding and protecting the children and young people that we work with.? As such, all posts are subject to a safer recruitment process, including the disclosure of criminal records and vetting checks.? We ensure that we have a range of policies and procedures in place which promote safeguarding and safer working practices across our services.

Therefore, candidates applying for work in our Youth Impact Domain will be required to complete an "Employment history template" document prior to interview.?The fully completed document should be loaded by the candidate at the point of uploading your CV.

The closing date for applications is 28th November 2023 If, after 14 days, we have received enough applications we reserve the right to close the vacancy on 14th November 2023 onwards.
More about The Children's Society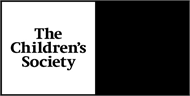 Looking for an opportunity to make a difference?
The Children's Society helps change children's stories,...
Read more
Posted on:
31 October 2023
Closed date:
28 November 2023 at 23:59
Tags:
Support Worker, Practitioner