£42,124 - £43,251 per year
Job description
About the Freedom Fund
The Freedom Fund is a leader in the global movement to end modern slavery. The Freedom Fund works to combat many different forms of extreme exploitation, including forced labour, sex trafficking, forced marriage, and the worst forms of child labour. It:
invests in those countries and sectors with the greatest incidence of modern slavery.
analyses which interventions work best and shares that knowledge.
brings together a community of activists committed to ending extreme exploitation and empowered by the knowledge of how best to do so.
generates funding by demonstrating how effective interventions can protect those at risk of being exploited and free those in situations of exploitation.
In its first eight years, the Freedom Fund has supported over 140 organisations in Bangladesh, Brazil, Ethiopia, Indonesia, India, Myanmar, Nepal and Thailand.
About the position
This is an exciting opportunity for an ambitious individual to increase the effectiveness and impact of a non-profit working to improve the lives of millions of the most vulnerable people around the world.
This is a new position, supporting the Freedom Fund globally. Reporting to the Senior Manager of HR and Operations, the IT Manager will be responsible for the management and strategic development of the Freedom Fund's IT and cyber security policies and processes, and provide support on existing infrastructure and software.
The successful candidate will act as point of contact between the organisation and (internal & external) support services for day-to-day operational activities, this role will help define and take responsibility for the delivery of technology solutions, coordinating with core service providers to ensure continuity of service.
For further information, please read the full job description attached.
More about The Freedom Fund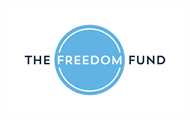 The Freedom Fund is a leader in the global fight against modern slavery. It:
generates private funding ...
Read more
Closed date:
25 July 2022 at 09:00