Unpaid role, expenses paid
Job description
The Hope Programme Bedfordshire CIO 1160274
Appointment to Board of Trustees
The Hope Programme Bedfordshire is a Ministry of Justice supported Charitable Incorporated Organisation (CIO) enabling victims and survivors of rape and sexual abuse to reduce their trauma and go forward to positive living.
Our services include a helpline, short term emotional support, counselling, pre-trial support before, during and after criminal and civil proceedings and training. We contribute to policy initiatives and strategies to improve services for all victims and survivors.
We are seeking trustees to serve on our Board, set the strategic direction of the services, support the management of our physical and financial resources, operations and structure, monitor our performance and establish ways we can widen and improve our services.
We aim to have a diverse board of trustees that reflects the needs of those we support. We welcome approaches from people of different ages, physical ability, sexual orientation, race and religious belief. The Hope Programme continues to innovate to support the changing choices and needs of our victims including those with refugee status, disabilities and diversity.
The role is for an initial three years appointment with an option on both sides for a second term. It is voluntary and unpaid but reasonable travel and expenses can be claimed. Training and mentoring are offered. Trustees are required to attend a minimum of 6 Board meetings per calendar year, an AGM and other events as necessary.
More about The Hope Programme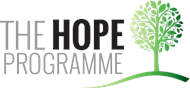 The Hope Programme offers a telephone helpline, emotional support and counselling to people over 10 years old who have suffered the trauma... Read more
Refreshed on:
16 July 2022
Closed date:
31 July 2022 at 23:59
Tags:
Senior Management, Governance