Scotland, United Kingdom (Hybrid)
£36,500 - £38,500 per year (pro-rata for part time)
Contract, 1 year, Part-time, Full-time
Job description
This is an exciting time to be joining our small and dedicated team. We are a charity that is looking to grow and is ambitious to increase its impact and we are delighted that you are considering joining us.
The Migraine Trust is the UK's leading migraine charity, there for the 10 million people living with migraine. We provide information and support, campaign for awareness and change to reduce the inequity surrounding migraine as well as funding and promoting medical research.
The purpose of this role is to plan, manage, deliver and evaluate an innovative new project based in the Grampian region of Scotland that sets out to increase the skills and knowledge of local pharmacies and pharmacists in their management of migraine patients in the region. (This new role - 1 year fixed - has been funded by a grant from the Scottish Government as part of their Neurological Framework for Action project.)
Migraine diagnosis usually results in specific combinations of prescribed medications, needing clear explanation and the opportunity to discuss changing doses/medications if treatment is unsuccessful. Strong patient/pharmacist relationships can ease this process and reduce the burden on GP time.
Pharmacists are an excellent but underused resource in helping migraine patients understand their condition. You will enable us to deliver this project by managing the delivery of: training for pharmacists via expert-led interactive online sessions, overseeing the production and delivery of display literature, managing local awareness campaigns and ensuring the delivery of support sessions for local people with migraine.
The aim of this project is to enable local people with migraine to receive accessible and expert care whilst reducing the burden on primary and secondary care as people with migraine will be empowered to better manage their condition within their community.
Before you start an application for this post, please ensure that you:
• Have read and understood the requirements of the role
• Are based in the Grampian region of Scotland, with the ability to travel locally as required
• Meet all of the essential criteria in the Person Specification
• Are available for and able to take part in an interview (details as to whether this will be face to face or online will be confirmed at the time of shortlisting) on 5th August 2022.
More about The Migraine Trust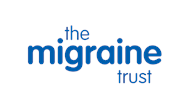 The Migraine Trust is the UK's leading migraine charity, there for the 10 million people living with migraine. We provide, information an... Read more
Refreshed on:
17 July 2022
Closed date:
27 July 2022 at 00:00
Tags:
Social Care/Development, Project Management
The client requests no contact from agencies or media sales.