Croydon, Greater London (On-site)
Streatham, Greater London
£30,759 per annum with contributory pension
Job description
Transform lives with The Nehemiah Project! We are seeking a creative, dynamic and empathetic person to join our team as a Move-on Coordinator. This is a full-time permanent position, working Monday to Friday with additional paid monthly on-call duties*. In return, you will receive a salary of £30,759 per annum, be enrolled into our staff health and wellbeing plan, and become part of our Nehemiah culture that is supportive, honest and incredibly rewarding.
The Move-on Coordinator role
This role provides an exciting opportunity for developing a holistic Move-on program that provides positive opportunities for our residents. At The Nehemiah Project, 'Move-on' encompasses our residents' journey from their completion of our Stage 1 program to their successful transition into independent living as they leave us. Move-on gives them the time and space to discover new skills and passions, develop existing ones, and build on the foundations of their recovery journey so far. As with all our work at Nehemiah, Move-on has at its heart the belief that with the right support and guidance, our residents can create lasting change in their lives.
This job will focus on the following key areas
Move-on Support: You will facilitate a weekly group with the residents that empowers them to adopt a growth mindset focused on lifestyle and wellbeing.
Housing and Education, Training, and Employment (ETE) Coordination: You will identify and work with external Housing and ETE partners to generate opportunities for our residents and facilitate their successful reintegration into society.
Peer Mentor Program: You will coordinate our Peer Mentor initiative by directing the recruitment, training and supervision of our Peer Mentors who provide invaluable guidance for our Stage 1 residents.
Online Program: You will help develop and deliver our 6-week online program which is an introductory step to our core Cognitive Behavioural Therapy-based program.
What we are looking for
Someone who is skilled in delivering a person-centred and trauma-informed approach to their work in supporting our residents.
NVQ Level 3 in Health & Social or equivalent.
Demonstrable experience of working with men recovering from addiction.
Experience in facilitating groups that focus on behavioural change, addiction and other recovery-related activities.
Enthusiastic about establishing and developing relationships with external partners that can provide meaningful opportunities for our residents.
Excellent communication skills and an understanding of Customer Relationship Management systems (such as Salesforce) to ensure accurate record-keeping.
What you can expect from us
A 35-hour working week Mon-Fri, with an additional monthly paid on-call requirement*
25 days annual leave, plus Bank Holidays
A contributory pension scheme: Nehemiah will contribute the equivalent of 3% of your annual salary
Staff Health Plan that includes insurance and wellbeing packages
*on-call duties involves a monthly rotational schedule where employees hold an out of office hours office phone for two weeks. They are also required to perform back-up duties in a further rotation which is there to support the on-call employee if a site visit is required.
Why Nehemiah?
You will work with a talented team that is passionate about supporting the recovery process.
You will make a direct impact on the lives of those in need and bring positive change to the local community.
You will benefit from opportunities for skill development and career growth
You will experience a supportive, honest and incredibly rewarding working culture that values innovation and always looks to refine our best practice.
We are committed to ensuring a diverse and inclusive team and working culture, whatever your background or lived experience, if you are keen to support our cause, we look forward to hearing from you.
Please submit your CV and a Supporting Statement/Expression of Interest of no longer than one side
Interviews will be held on a rolling basis
The successful applicant will be required to complete an Enhanced DBS check.
More about The Nehemiah Project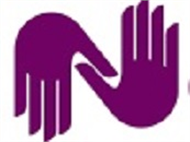 Our Vision
To be a centre of excellence for rehabilitating men from crime and addiction through the transformation o...
Read more
Posted on:
05 September 2023
Closed date:
05 October 2023 at 23:30
Tags:
Training, Support Worker
The client requests no contact from agencies or media sales.