£35,000 - £40,000 per year
Job description
Job Title: Communications Officer (x2)
Based at: London/Home – hybrid working
Contract: Permanent
Hours: 35 hours per week (open to flexible or part-time working) 
Salary: Band 4
Department: Marketing, Communications & Brand
Did you find a new appreciation for walking during Covid-19 pandemic? Do you have a passion for engaging and inspiring communications? Join the team at the Ramblers!
We are looking for two Communications Officers to join us. Whether you have experience in the charity sector or come from a commercial background, your knowledge, skills, drive and creativity will help us leverage our new branding, income strategies and investment in digital infrastructure (including our new website) to open up the joys and wellbeing benefits of walking to more people.
To get a sense of what we're up to, watch this video featuring Jimmy Doherty of Channel 4's Jimmy's Farm as he talks to some of our awesome volunteers, read about our campaigning work and have a browse through Instagram.
Note: Interviews will be held on a rolling basis, so the role may close earlier if an appointment is made.
About us 
Since 1935, we've been doing everything we can to make sure everyone everywhere can enjoy nature on foot. We lead the way, and the walks, for a community of over 100,000 walkers. And we help thousands more every year find their feet out in the open to boost their wellbeing naturally. 
The Ramblers is a charity dedicated to removing barriers so everyone can enjoy walking in green spaces and to preserving and improving hundreds of thousands of miles of well-loved paths, tracks and trails across England, Scotland, and Wales. We're committed to campaigning to keep our countryside open to all and to fighting for the things that matter most to walkers.   
Purpose of Role
Reporting to the Strategic Communications & Planning Manager, you will play a key part in building our brand and creating engagement with our products and services by delivering your part of the Ramblers strategic communications plan.
You will develop audience-centric communications plans for an agreed portfolio of Ramblers projects/products that deliver the right message to the right audiences at the right time via the appropriate channels.
You will work collaboratively with project leads, product owners and channel managers to develop and implement their plans. You will also work to upskill people across the organisation – including volunteers - to achieve greater impact with communications.
The role  
Communications planning – covering the agreed portfolio of Ramblers projects/products, work with project leads to develop plans that ensure key audiences are receiving timely communications in line with their needs, via appropriate channels. Work with the Strategic Communications & Planning Manager to input to the overall strategic communications plan to ensure that audiences are not overwhelmed by multiple/fragmented messages.
Producing communications – increase positive engagement with the agreed portfolio of Ramblers projects/product by developing communications that are aligned with the strategic messaging framework and the brand narrative whilst meeting the audience needs. Act as brand champion across all communications.
Message delivery – work in partnership with channel leads to ensure that communications are delivered effectively across all relevant channels. Source/develop content and assets that enhance the Ramblers brand and use audience insight to create engagement.
Improving communications across the organisation – work with other members of the Marketing, Communications & Brand team to plan and deliver a programme of communications training, coaching and support for other staff and volunteers.
Insight – analyse the results of previous communications to gather learnings and insights to shape future messaging, content, and approaches to improve engagement, applying a test and learn approach.
Undertake such other duties as may be reasonably required of the post holder by the Ramblers.
The person 
Knowledge and Experience  
Planning – experience of developing audience-centric communications plans
Copywriting – experience of writing for different audiences ensuring key messages are delivered in the brand tone of voice, and complex messages are communicated in an engaging and positive way, using plain language
Communication - an effective communicator, with the ability to engage a range of stakeholders using relationship building and influencing skills 
Branding – understanding of the importance of branding and experience of developing brand building communications
Insights – a curious mind that allows you to develop and apply data and audience insights to strengthen performance
Legal - a broad understanding of copyright and data protection laws.
Skills and leadership style 
People – able to build good relationships with others
Systems - experience of using Assemble, Sharepoint, Salesforce (desirable but not essential)
SEO – experience of developing SEO website copy (desirable but not essential)
Personal attributes  
Creativity – in all senses – visually, technically, problem solving etc
Drive – to do a great job – and to keep delivering stronger results
The Ramblers promote diversity and welcome applications from all sections of the community. 
Values and Behaviours 
Our values are the core principles that guide us daily in our work and our membership of the Ramblers. We all share the passion that walking is for everyone and by living our shared values we can ensure the Ramblers is an organisation to be proud of. Our values will earn trust for the Ramblers brand which will allow us to open up a world of walking opportunities for even more people. 
Inclusive – We make everyone feel welcome and part of the Ramblers community. We make sure we all feel respected and accepted and know our contributions make a difference in achieving our mission.   
Inspiring – We strive to inspire people through the way we act and the things we say. We channel our passion and ambition so others are moved to help us achieve our mission.   
Empowering – We empower and encourage each other to make a positive contribution to our teams and the Ramblers. We do all we can to make sure everyone has the ability, and feels confident, to take action.    
Responsible – We take responsibility for ourselves and those around us seriously, by always acting in a safe and supportive way. We care about the environment and make sure we do what we say we will do.  
More about The Ramblers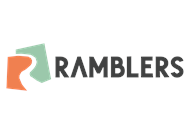 The Ramblers is Britain's biggest charity working to promote walking and to improve conditions for all walkers. With 135,000 members in Eng... Read more
Closed date:
28 July 2022 at 23:59
Tags:
Campaigning, Communications, PR