Job description
The Talent Set are excited to be partnering with Asthma and Lung UK to find their new Prospect Research Manager.

This role offers a wonderful flexible working environment and is offered as a fully remote home-working position or a hybrid working atmosphere in their offices in London.

Asthma and Lung UK's mission is to be the driving force behind the transformation of lung health. They do this by changing perceptions of lung health and campaigning for its prioritisation. They push forward research and the development of new treatments and best practice. They support those affected with information, advice and practical help. And help mobilise and connect people to drive real change.

This is a new but key role within the High Value Partnerships (HVP) team, proving excellent prospect research support to the Corporate Partnerships, Trusts and Statutory, and Major Donor teams. You will be joining a growing team and will contribute to increasing the size and quality of Asthma+ Lung UK's prospect pipeline by undertaking high quality and insightful prospect research.

Key Responsibilities:
Support the development of our prospect pipelines for each of the HVP teams (Corporate, Trusts and Major Donors) tracking conversion rates and other KPls using the CRM system.
Produce insightful background research on current and prospective donors using financial, biographical, corporate and philanthropic information from a variety of trusted sources and in compliance with GDPR and data protection laws.
Create new prospect research systems and processes or adapt existing processes to meet the needs of the team.
Work in close partnership with internal teams, senior stakeholders and Trustees to identify and develop relationships with prospects.
Fully utilise our CRM system to analyse and record supporter/prospect data.
Conduct due diligence on donors and prospects in line with the charity's gift acceptance and due diligence procedures, including our Corporate Fundraising Policy.
Identify, collect and analyse research data, utilising a wide variety of resources to produce high quality intelligence for fundraisers.
To do this the right candidate will have experience in the following:
Prospect research within a fundraising team (or equivalent research experience in another sector)
An understanding of the principles of philanthropy, fundraising practices, donor motivations and wealth indicators. Your experience may come from the charity or corporate sectors.
Conducting structured background research on high-net worth individuals, company directors and/or family trusts and foundation boards with the ability to gather information from the public domain in line with data protection regulation and charity law.
Robust understanding of due diligence, data protection laws and the latest GDPR and ICO guidelines.
Producing accurate overview research on donors and prospects as well as in-depth profiles and reports and network analysis.
Work with in-house database systems such as Dynamics or equivalent.
If we receive a high number of applications, we may need to close earlier than advertised so get your application in quickly! Regrettably please note we may not be able to reply to each and every application.
Along with Asthma and Lung UK we are committed to diverse and inclusive recruitment practises that ensure equal opportunity for everyone, regardless of race, sexual orientation, mental or physical disability, age or gender. We encourage applications from all backgrounds and will happily make reasonable adjustments to always ensure a fair process.
More about The Talent Set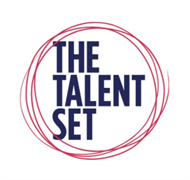 With over 25 years combined experience we know exactly how hard it can be to recruit the best talent for your team. This is why we have develop... Read more
Posted on:
05 August 2022
Closing date:
19 August 2022 at 23:59