Senior Digital Marketing Executive
Contract or temporary (8-month contract)
Job description
The Talent Set is excited to be working with a military charity as they search for a Senior Digital Marketing Executive to assist them on an 8-month maternity contract.
As Senior Digital Marketing Executive, you will be responsible for achieving targets as part of the Marketing and Communications team and for enabling colleagues across the organisation to maximise the opportunities that digital presents.
Key responsibilities:
Work with the Senior Manager Digital to develop and deliver a plan to achieve digital impact including accountability for delivery of the training as well as enabling and motivating colleagues.
Maintain positive relationships with key stakeholders, including the IS team, to ensure the right environment to deliver the digital strategy and technology vision.
Manage the day to day running of the website, managing all website requests, writing content for the website and make/manage (with supplier) technical developments when required.
Manage all social media channels day to day, plan for content calendar and monitor/take action/report for reputational risk.
Generate, produce and test content for social (written and video).
Monitor and report on budget expenditure and performance across social, search and PPC
Pro-actively liaise with teams to ensure content for the website is up to date, relevant and accurate.
Manage the planning, content and implementation of e-marketing for regular newsletter and specific campaigns across IG liaising with Insight Manager
Provide induction, objective setting, monitoring and appraisal to that role in line with Charity policy
Be accountable for development and delivery of the brand across all digital channels.
Be the day to day contact for the Community Partnerships team advising and improving their regional social media content, providing them with relevant training and best practice guidelines, with the support of the wider Marketing & Comms team.
Plan, build, monitor and analyse digital marketing campaigns including paid search, SEO and social media marketing, providing a full analysis and future recommendations.
Person specification:
Advanced understanding of digital marketing, website management and optimisation
Highly computer literate including knowledge of MS Office, CMS, social media and analytical tools
Advanced understanding of multi- channel marketing methods (including digital and offline) and good practices
Good understanding of Google Analytics in order to drive improvement
Working knowledge and understanding of GDPR regulations
Email marketing systems and best practice
Proven ability to engage diverse groups of colleagues across the organisation, creating a culture of 'one organisation, one team' and motivating all members of staff and volunteers to become ambassadors.
Able to provide training and to help others to learn
Strong digital planning skills and B2C marketing skills.
Demonstrable capacity to generate imaginative, innovative, cost effective solutions to complex marketing problems.
Excellent interpersonal and communication skills and a meticulous attention to detail
What's on offer:
This a full-time, 8-month maternity contract and is offering a salary of £36,000. This wonderful opportunity also offers a fully-flexible working pattern meaning you can work from the Central London office, or remotely from anywhere in the UK!

It's important to note that the candidate must have the right to work within the UK, therefore applications from outside of the UK cannot be considered.

This is a fast-moving process, so please apply today so you don't miss out!

We are committed to diverse and inclusive recruitment practises that ensure equal opportunity for everyone, regardless of race, sexual orientation, mental or physical disability, age, or gender. We encourage applications from all backgrounds and will happily make reasonable adjustments to always ensure a fair process.
More about The Talent Set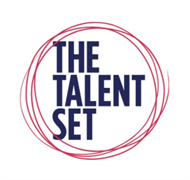 With over 25 years combined experience we know exactly how hard it can be to recruit the best talent for your team. This is why we have develop...
Read more
Posted on:
24 October 2023
Closed date:
23 November 2023 at 23:59