Job description
We are working with a lovely children's Charity who are looking for a Supporter Care Coordinator. This is an initial 8-week contract. You will help the team process donated income and ensure their supporters always receive the best level of service.
Key responsibilities:
Processing donated income in an efficient effective and timely manner.
Acknowledging the receipt of gifts.
Following guidelines on data protection, cash handling, Gift Aid and other areas of fundraising compliance.
Be responsible for maintaining supporter records and handling donations in a compliant way.
Person specification:
Experience of working to deadlines, targets and set standards
Experience of reconciliation and the processing of donations or income
Experience of working with the supporter database raisers edge
What's on offer:
This an initial 8 week contract, working four or five days, offering an hourly rate of £13.50. The role requires 4 days a week in the London office.
Please apply today so as not to miss out!
We are committed to diverse and inclusive recruitment practises that ensure equal opportunity for everyone, regardless of race, sexual orientation, mental or physical disability, age or gender. We encourage applications from all backgrounds and will happily make reasonable adjustments to always ensure a fair process.
More about The Talent Set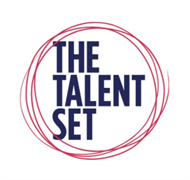 With over 25 years combined experience we know exactly how hard it can be to recruit the best talent for your team. This is why we have develop... Read more
Closed date:
21 July 2022 at 23:59