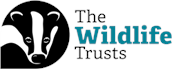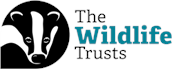 Spatial Analyst (Landscape recovery / GIS)
Newark, Nottinghamshire (On-site)
£30,000 per year plus benefits
Job description
Spatial Analyst (Landscape recovery / GIS)
Salary: £30,000 per year plus benefits
Location: Home working (UK), with occasional travel
Full time (35 hours per week)
Permanent
Closing date for applications: 17th December 2023
First interview: 11th January 2023
Second interview: 19th January 2023
About Our Client
Our client are a federated movement of 46 charities, supported by a central charity. Together they have more than 911,000 members, 35,000 volunteers and 2,800 staff across the UK. They are at an exciting moment in our 110-year history, with the development of an ambitious new strategy, setting out a vision of nature in recovery, with abundant, diverse wildlife and natural processes creating wilder landscapes where people and nature thrive. It's imperative that the UK's precious wildlife and wild spaces are properly valued and protected, and that nature across at least 30% of land and seas is given the chance to recover.
Nature North is a collaboration of environmental organisations that have come together to drive green growth and climate resilience through nature recovery in the North of England. Members of the Nature North Steering Group include the Northern Wildlife Trusts, RSPB, National Trust, the Woodland Trust, the Rivers Trust, Natural England, the Environment Agency, the Northern National Parks and the Northern AONB's. Nature North is hosted by Cumbria Wildlife Trust. Nature North has recently received half a million pounds from the National Lottery Heritage Fund and the Esmée Fairbairn Foundation for a 3 year project to develop the Investable Propositions and an Investment Strategy for the North of England. This role is created through this fund.
The Severn & Wye Partnership was established in order to deliver greater impact for nature. It currently consists of the nine Trusts covering the full catchment areas of the Rivers Wye and Severn. The Trusts, which together have over 100,000 members, are Radnorshire, Montgomeryshire, Herefordshire, Gwent, Shropshire, Warwickshire, Worcestershire, Gloucestershire, and Birmingham and the Black Country, supported by the main Trust.
The Hadrian's Wall programme is derived from Nature North with a specific focus to create a much wilder setting for the UNESCO World Heritage Site. The project is being developed by the Trusts, alongside the many partners and landowner/managers along the Wall corridor.
The next few years will be critical in determining what kind of world we all live in. We need to urgently reverse the loss of wildlife and put nature into recovery at scale if we are to prevent climate and ecological disaster. Our client recognise that this will require big, bold changes in the way they work, not least in how they mobilise others and support them to organise within their own communities.
About You
Do you have outstanding spatial analysis and GIS skills, are you used to dealing with large spatial dataset? Do you get frustrated by the lack of use and sharing of datasets which could inform strategic decision making for the nature recovery sector? Do you want to use your skills to help us shape the recovery of nature and the economy at the landscape scale?
Supported by funding from the Ecological Restoration Fund and Esmée Fairbairn Foundation we are recruiting and looking to host a spatial analyst post to support the Nature North Partnership, with a focus on Hadrian's Wall, and the Severn & Wye Partnership. This role will pay a key part in helping both partnerships to develop investable propositions for nature recovery at scale. The person appointed will support the development of investment plans for nature for the North of England and Severn & Wye catchment.
You will work with partners to audit and collate the relevant spatial datasets. You will carry out new analyses to optimise the use of this data for the aims of Nature North, Hadrian's Wall and the Severn & Wye Partnership. You will work with project teams and partners to support the sharing and use of this data. You will also help develop a spatial data governance strategy to ensure better sharing and use of datasets across these large landscape scale projects.
You will have excellent skills and experience in using spatial analysis and GIS to provide data which informs decision making in the environmental sector. You will have an understanding of the biophysical, ecological and social factors that influence the effectiveness of nature based solutions. Having the ability to be self-motivated and be an effective communicator is also essential.
Our client value passion, respect, trust, integrity, pragmatic activism and strength in diversity. Whilst they are passionate in promoting their aims, they are not judgemental and are inclusive. They want their people to be as diverse as nature, so they particularly encourage applications from people who are underrepresented within the sector, including people from minority backgrounds and people with disabilities. They are committed to creating a movement that recognises and truly values individual differences and identities.
Our client take their Safeguarding responsibilities extremely seriously. Please click here to read their commitment statement.
As a Disability Confident employer, our client are committed to offering an interview to anyone with a disability that meets all the essential criteria for the post. Please let them know if you require any adjustments to make their recruitment process more accessible.
This role may be subject to a DBS check.
More about IRIS -Networx Services

Find your ideal role with networx With new jobs added daily finding your ideal role has never been simpler. Due to our unique approach to recru...
Read more
Posted on:
16 November 2023
Closing date:
16 December 2023 at 23:59
Tags:
Project Management, Operations