£36,000 - £38,000 per year
Job description
The Talent Set are excited to be working with Tommy's to find their new Individual Giving Manager.
Tommy's is the largest charity funding research into the causes of miscarriage, stillbirth and premature birth. Providing information and support for parents-to-be to help them have a healthy pregnancy and baby.
We are looking for a highly skilled fundraiser to join Tommy's ambitious Fundraising team and play a key role in our new Individual Giving & Engagement team. You will be part of a Fundraising team covering Individual Giving & Engagement, Trusts & Statutory, Philanthropy, Corporate Partnerships, Sporting Events, Community Events and Data.
*Tommy's have a highly flexible working policy in place, asking people to be in their London office a minimum of 2 days per week*
Key responsibilities include:
Planning – Work with the Head of to produce annual plans, budgets and KPIs for Individual Giving income generation including acquisition (cash appeals, regular giving, Facebook fundraising, Payroll Giving, Legacies, in memory) and retention (cash appeals, stewardship journeys). Contribute to overall Individual Giving & Engagement strategy and team development.

Campaigns-

Manage the 'always on' digital individual giving activity.
Develop and deliver approximately quarterly regular giving and single gift campaigns using primarily digital channels to recruit, retain and upgrade supporters.
Ensure Individual Giving content is effective and up to date on all Tommy's communication channels.
Work with marketing department to align fundraising activity with brand hero campaigns as appropriate.

Stewardship – Together with the marketing team design, deliver and continually improve stewardship journeys for new and existing supporters that increase average values and long-term support.
Legacy gifts – Be the first point of contact for legacy pledgers. Set in place a legacy programme of activities and touchpoints involving internal and external stakeholders.
In memory gifts – work with the wider fundraising and marketing teams to develop in memory giving products and journeys.
Payroll giving – Manage payroll giving agencies and all marketing collateral and administration to optimise income generation and profitability derived from this activity.
Innovation & Product Development - Manage a continuous cycle of testing new channels and individual giving products, based on audience insight and sector trends
External relationships –Negotiate contracts and account manage suppliers/agencies to maximise value and ROI for services and campaigns; ensure SLAs are met by suppliers/agencies and monitor their adherence to compliance and best practice to protect supporters and mitigate risks to the charity's reputation.
Internal relationships –Brief internal stakeholders on Individual Giving campaigns to ensure effective finance, data, supporter care and communications processes are followed. Identify opportunities to cross-sell Individual Giving campaigns across all existing audiences.
We are looking for someone with experience of:
Income generation from Individual Giving campaigns (acquisition and/or retention) across a variety of offline and digital channels (3 year minimum)
Developing campaigns (internally and/or with agencies)
Matrix managing campaigns and objectives with internal and external stakeholders
Developing and evaluating acquisition or retention campaigns and activity across a variety of offline and digital channels
Project management to deliver acquisition or retention campaigns within agreed timescales and budgets
Developing and delivering effective stewardship journeys for multiple audiences
Please apply as soon as possible to be considered, Heather Burch at The Talent Set will be conducting initial (informal) interviews ahead of shortlisting and will be able to provide further information on the role and interview process.
We are committed to diverse and inclusive recruitment practises that ensure equal opportunity for everyone, regardless of race, sexual orientation, mental or physical disability, age or gender. We encourage applications from all backgrounds and will happily make reasonable adjustments to always ensure a fair process.
Please note any third-party CVs submitted to Tommy's will be redirected to The Talent Set for review.
More about The Talent Set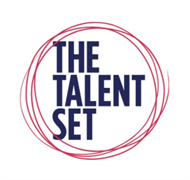 With over 25 years combined experience we know exactly how hard it can be to recruit the best talent for your team. This is why we have develop... Read more
Closed date:
30 July 2022 at 23:59