Job description
We're looking for someone with the passion to deliver creative, collaborative and accessible arts-based event programmes and opportunities that contribute to enhancing the student experience.
The Students' Guild has a wide range of student-led activities which provide diverse opportunities for our members. This role leads the Arts team within the Guild's Student Activities department to proactively support and empower students to create and deliver arts-based activities, as well as championing a diverse range of student-led creative interests that enable development, participation and belonging.
The Arts Development Manager will be responsible for managing the strategic and day-to-day operations of a team who deliver our arts-based events programmes and support a wide range of creative based groups to deliver high quality events, training, development opportunities and performances.
The Role
Role: Arts Development Manager
Hours: 35 hours per week (to be worked flexibly)
Salary: £32,451.20 per annum
Contract: Permanent
Closing date: 8am, 11th July 2022
Who are we?
The Students' Guild is the University of Exeter's students' union, led by students for students. We're an independent charity, offering a wide range of opportunities, services and support to help students get the most out of their unique journeys at university. This includes everything from social activities to making sure things are going well on their academic course. We have over 250 student groups and all of our work is led by, and in the best interest of, our members.
The Guild is a truly rewarding place to work. Our talented and passionate staff make a real difference to the lives of students every single day, working together to achieve the Guild's purpose: to shape an excellent student experience for all students at Exeter by empowering them to take their place in the world and make a positive difference. We are looking for people who recognise that the Guild is student-led and share a genuine passion for student engagement and empowerment. If you share a commitment to our values and want to be part of a radically inclusive organisation with a seriously exciting future ahead, we can't wait to hear from you.
What will you bring?
You'll have some experience in scoping, initiating and managing projects and event programmes.
You'll be able to demonstrate a thorough understanding of the creative arts.
You'll be capable of seeking out new opportunities and inspiring new approaches.
We offer lots of great benefits including enhanced pay for expectant parents, at least 6-weeks' holiday, sustainable travel incentives and a confidential employee advice service and assistance programme. We're committed to helping you achieve a healthy balance between your work and home life through a real commitment to flexible working. We also provide access to great development, helping you to gain valuable experience in the charity sector and beyond, and ensuring that you have opportunities to grow your career at the Guild and beyond.
Inclusion is central to the Guild. We approach our work collaboratively, empower our people and celebrate our uniqueness. If you're driven to empower others and achieve great things, you'll fit right in. Our people are proud of who they are and value each other's differences, and we are committed to creating a diverse community that is radically inclusive of race, gender, age, religion, identity and experience.
To find out more and for details on how to apply polease visit our website.
Dates for your Diary
Closing Date: 8am, 11th July 2022
Shortlisting: By, 13th July 2022
Interviews: 25th July 2022
More about University of Exeter Students' Guild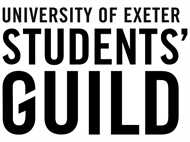 The Students' Guild is the University of Exeter's students' union, led by students for students.
We're an ind... Read more
Closed date:
11 July 2022 at 08:00
The client requests no contact from agencies or media sales.