salary range starting at £50,000 FTE per annum, depending on experience
Permanent, Part-time, Ideally 22.5 hours per week
Job description
Salary: salary range starting at £50,000 FTE per annum, depending on experience
Contract: Part time, permanent (ideally 22.5 hours per week)
Reports to: Head of Operations and Finance
Work base: Home-based within the UK
Right to work requirements: We are only able to consider applicants who are eligible to work in the UK
About Veganuary
Veganuary is a non-profit organisation that encourages people worldwide to try vegan for January and beyond. Veganuary's popular culture appeal, alongside our positive and accessible approach to veganism, is making a measurable difference for animals, sparing millions of lives since our launch in 2014.
Veganuary inspired and supported more than half a million people to try vegan during our 2021/22 campaign – with participants from over 200 countries and territories. We have worked with businesses to drive up vegan food provisions in shops and restaurants, and have made veganism more visible and accessible through our work with national and international media.
Role Description
You will support the organisation across a broad range of legal and compliance matters both in the UK and abroad. This generalist role is being created at a time of international growth within the organisation and will report to the Head of Operations and Finance.
Although a UK registered charity, we are currently also active in Germany, the US, Chile, Argentina, Brazil and India. If you have a legal background within an international context and share our vision of a vegan world, we would love to hear from you!
Core Responsibilities
The Legal Counsel will be responsible for the following exciting tasks:
Providing legal support and advice across all departments, including to senior management
Advising on all legal areas affecting the organisation, including governance, charity law, intellectual property, data protection, contracts and employment law, to support our main strategic areas of work (Media and Social Media, Marketing, Corporate Engagement, Fundraising).
Drafting, implementing and maintaining legal policies, briefing notes for colleagues, contracts and other legal documents as required
Advising on internal procedures to ensure compliance with legal and regulatory requirements, good corporate governance and the effective management of legal risk
Monitoring and advising on the implications of legislative changes and other legal developments
Liaising with our external data protection officer as well as instructing external legal counsel in the UK and overseas
Training staff on legal issues and compliance
Person Specification
The ideal candidate will be:
A qualified lawyer with minimum of three years' relevant experience in a similar role within an international context
Fluent in English, other language skills are desirable
Experienced in working in or with the non-profit, philanthropic or social enterprise sectors
Able to demonstrate outstanding interpersonal, written and verbal communication skills, including the ability to present complex information in a succinct manner
Self-motivated and able to work well in a team-driven environment
Able to demonstrate exceptional organisational skills, including high attention to detail and the ability to multi-task
Able to maintain confidentiality
Able to fulfil other reasonable duties that may be required
Committed to and share Veganuary's below (see below)
We welcome applications from all legal disciplines, but a good knowledge of one or more of the following areas would be desirable: legal compliance requirements for UK charities, engaging personnel and setting up entities in other jurisdictions, commercial law, contract law, data protection compliance.
Our Values:
Impact: we are committed to a vegan world; we will utilise research to evaluate how the highest number of lives can be spared and direct resources to that end.
Empowerment: we will optimise our outreach to support and encourage people on their vegan journey in a non-judgemental, positive, constructive and easily accessible way.
Collaboration: by partnering with other mission-driven organisations and working closely with corporates, we will make a bigger difference.
Diversity and inclusion: we know that it takes people with different ideas, strengths, interests and backgrounds to achieve our vision; we appreciate the value of this and how it brings us closer to achieving our mission.
Respect and integrity: in all internal and external relationships, we will strive for genuine, honest, and transparent communication.
Resilience: we will continue to create a professional and sustainable (human, social, economic and environmental) organisation.
Veganuary is an equal opportunities employer and is committed to creating an inclusive work culture that reflects and celebrates our diverse world. We therefore welcome applications from all suitably qualified persons, regardless of their ethnicity, sex, disability, religion, sexual orientation, gender identity or expression, marriage and civil partnership status, or age.
We recognise our duty as an employer to foster an environment that embraces diversity and are constantly reviewing our practices to become even more inclusive as an organisation. We also recognise that certain groups in our industry are under-represented – we welcome applications from all who meet the role's requirements and are making efforts to attract a diverse pool of candidates to combat the lack of representation.
Application Instructions
Please submit your CV and a cover letter of no more than 1000 words by 17 July 2022 at 23:59 GMT that answers the following questions:

• How did you find out about this role?
• Why do you want to work for Veganuary?
• What will you bring to our charity?
• When can you start?
• What is your salary expectation?

As an inclusive employer, reasonable adjustments can be made to allow any who require additional support to apply for this role. Please get in touch with us if you require such support.
More about Veganuary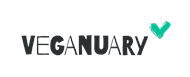 Veganuary is a global online campaign that encourages people to try vegan in January and throughout the year. Since 2014, Veganu... Read more
Refreshed on:
04 July 2022
Closed date:
17 July 2022 at 23:59
Tags:
Advice, Information, Legal
The client requests no contact from agencies or media sales.