Head of Digital Innovation
London, Greater London (On-site)
£45,000 - £50,000 per year
Contract (Fixed term until 31 October 2022)
Job description
Relate is the leading relationships charity and the Relate Federation is the largest provider of relationship support in England and Wales. Offering counselling, information, mediation and support to individuals, couples and families, we work with people of all backgrounds and sexualities at all stages of life. Over the last year our counselling services have been delivered exclusively via video and phone. We also provide expert training for relationship support practitioners.
Our vision is a future where healthy relationships are actively promoted as the heart of a thriving society. Our mission is to make expert information and support for healthy relationships available to everyone. We value being human, connected and smart in the way we work.
The Relate Federation comprises the national charity Relate – which delivers services in 15 Relate Regions – and 30 local federated Relate Centres which are independent registered charities, as well as other expert partners. Led by the national charity, we all work together under the Relate brand to ensure consistently high-quality services for those we exist to support. In total, around 1,400 practitioners work across our Federation.
This exciting new role marks a key point in Relate's digital journey. We're running a transformative initiative called Connected Relationships which aims to consciously put users at the heart of everything we do. It's about changing our relationship with those we exist to support: we want people to not only come to Relate in times of crisis but to develop a life-long relationship with us where our services and support are accessed throughout the life course in ways that work for each individual.
A user-centred approach to innovation is a must-have for our new recruit; we're looking for a candidate experienced in user-centred discovery, design and delivery. Digital is key to reaching more people who need us in more ways that work for them. Connected Relationships has got off to a solid start with user research, customer journey mapping, service mapping and a tech audit, as well as testing some new products – but now we need an exceptional Head of Digital Innovation to pull all this together and take it forward.
This is a unique and brilliant opportunity to shape the future of Relate and those we exist to support. If you have demonstrable experience of creating and leading digital transformation programmes, and of leading multiple design projects that have met the needs of end users and stakeholders, then we want to hear from you. We're looking for an inspiring leader who's willing and able to share skills and learnings with internal and external stakeholders.
Please submit your CV and covering letter no later than Thursday 15 July 2021 at 12.00
Interviews will be held week commencing 19th July 2021
More about Relate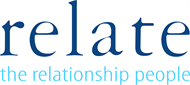 We are the relationship people
We're here to help you make the most of your relation...
Read more
Closed date:
15 July 2021 at 12:00
Tags:
Communications, PR, Digital