Community Development Officer
Hackney, Greater London (On-site)
Full-time or part-time (3 or 5 days/ week (22.5 or 37.5 hours))
Contract (1 year, with potential for renewal subject to funding)
Job description
Life-changing community-led social action initiatives have been key to providing essential support and mutual resource to residents and neighbours across Hackney throughout COVID. Residents have shown their commitment to providing neighbourly assistance and to utilising their skills and experience to support others. This may have been through established community groups, or new initiatives, but all focused on providing creative solutions to local needs. All such efforts - whether delivering food, social support, or even a new community activity - have helped save people's lives.
We, at Volunteer Centre Hackney, have been providing support and guidance to many of these initiatives, and want to help these projects grow. We are committed to supporting local people to recognise their skills, ideas, and their experience and how they can use these to help others. Over the years, we have supported residents to host their own neighbourhood walking groups, a guerrilla gardening club, community meals, street parties, online wellbeing workshops, and an after-school club. We have linked residents to community organisations such as local youth clubs, to deliver coding workshops, or a theatre club or most recently, a digital buddy project.
In January we launched a new programme - Together Better - to engage local people to come together to volunteer, to share their skills, to develop new project ideas and to build strong long communities. Patients have led their own outdoor exercise classes, art groups, a Qigong class, yoga and even life coaching sessions.They provide a new resource to practices, helping them to reduce non-attendances, helping staff with their workload; while patients themselves have made new friendships, increased confidence and health and well-being. "This project has given me a new lease of life!", 'It's given me purpose each week – I look forward to the activities and seeing my new friends!'
You will need to be passionate about working with local people, able to work independently and on your own initiative and resilient and confident to keep breaking through barriers, and making things happen.
You will be joining a nationally recognised award winning project, with funding from the Digital, Culture, Media and Sport (DCMS) and The National Lottery Community Fund as well as from City and Hackney Clinical Commissioning Group.
More about Volunteer Centre Hackney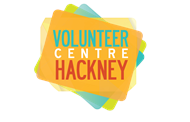 VCH is the lead organisation in Hackney, working to enable, promote and support volunteering across the borough. We provide a range of services...
Read more
Closed date:
02 August 2021 at 09:00
Job ref:
Community Development Officer (Together Better)
Tags:
Social Care/Development, Volunteer Management