FTE £45k (£31,500 per annum pro rata)
Permanent, Part-time, 0.7 FTE (3.5 days pw - Core days: Tues & either Weds or Thurs)
Job description
This organisation supports anonymous recruitment. That means hiding your personal identifying information, removing bias from the hiring process.
The Parent-Infant Foundation is seeking an experienced communications, campaigning and public affairs professional to help us make a difference for babies across the UK. Our vision is that all babies have a sensitive, nurturing relationship to lay the foundation for lifelong mental and physical health.
As our Head of Policy and Communications, you will be responsible for developing and implementing our strategy to embed infant mental health and parent-infant relationships into policy and services in the UK. You will lead all aspects of our external communications.
In Parliament, you will work with the Chair of of the APPG for Conception to Age Two to develop and deliver their programme of work. In the wider community, you will spearhead the First 1001 Days Movement, a campaigning alliance of over 200 charities and professional bodies who work together to inspire, support and challenge national and local decision makers to value and invest in babies' emotional wellbeing and development.
The Parent-Infant Foundation may be a small charity but we are influential. Part of your role will be to continue to produce and disseminate high quality reports and briefings which will be noticed at all levels of government across the four nations of the UK.
You will also lead on our flagship Infant Mental Health Awareness Week, which brings together professionals and other stakeholders in the field to widen and deepen understanding of infant mental health and the importance of early relationships.
You will have line management responsibility for the Communications Manager, Scottish Policy Officer the Campaigns and Communications Officer.
You will be joining a small but friendly team who are all deeply committed to improving and supporting the emotional and social development and wellbeing of babies. The team understands the importance of communications to support their work with parent-infant teams so you will work across the whole team to ensure our communications are always high quality and evidence based. The team largely works part-time and remotely with flexibility embedded in our way of working. Please note this role will require frequent travel to London.
For a full description of the responsibilities please see the job description and person specification.
To Apply
To apply for this role please submit a CV and a Supporting Statement via CharityJob. In your supporting statement, please describe why you want this role and demonstrate, with examples, how you meet elements 1-10 of the experience and skills. Please ensure that your CV and Supporting Statement are each no more than two pages long.
Interviews will be taking place in Central London. The Parent-Infant Foundation is committed to diversity and inclusion, and we actively encourage applications from a broad range of experiences and backgrounds. Please tell us if there are any reasonable adjustments we can make to assist you in your application or attendance at interview.
More about Parent-Infant Foundation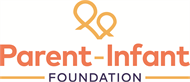 The Parent-Infant Foundation exists to support the development, growth, quality, and sustainability of specialised par... Read more
Refreshed on:
28 June 2022
Closed date:
10 July 2022 at 23:30
Tags:
Campaigning, Policy/Research
The client requests no contact from agencies or media sales.