Job description
Provide sound management oversight to all project leads in the relevant portfolio - monitoring progress across implementation planning, quality assurance, safeguarding and security, scale, reach and impact, behaviour and conduct, reviews, reporting, budget execution and accountability processes.
Build implementation capacity through the development and improvement of systems, process, and tools.
Supervise Project Implementation Leads; maintain performance levels, hold project implementation teams accountable for delivery of results; duty of care, quality, time and activity in line with results framework, budgets, and project plans.
Deliver value for money in volunteering for development measured by primary actor focus and contribution to building credibility with donors.
More about VSO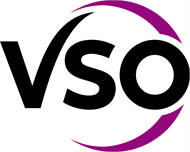 VSO is the world's leading independent international development organisation that works through volunteers to fight poverty in developin... Read more
Closed date:
22 July 2022 at 05:43