Darlington, Darlington (On-site)
£25,000 - £36,250 per year
Job description
Job Description:
What we are looking for
If you are the sort of person who can lead others to achieve high standards at work by creating a collaborative and supportive environment where people can thrive, we want to hear from you.
You and your team will be supporting people who are experiencing difficulties due to substance misuse. Without judgement, you will work together to help our clients navigate their way back to where they want to be.
Our work can be challenging at times but it is always rewarding. Your team will really appreciate your guidance and support in helping them to make a real difference to their client's lives.
About the job
Darlington STRIDE offers psychosocial and pharmacological interventions to adults in Darlington who are experiencing issues with drugs and/or alcohol.
Managing and developing your team to reach it's full potential will be key to your success and will be your passion.
The role of Team Leader within a With You service requires an organised and flexible approach to work as sometimes you may have your own caseload of clients to manage alongside supporting your team.
You and your team will be responsible for delivering against targets, laways ensuring the service is complying with all of the necessary requirements that arise from working in a social care setting.
There'll be data analyis and administration tasks to deal with too, but that's all part of this busy and varied job that you take in your stride.
Essential Skills:
To carry out this role effectively, you will:
have attained ONC/NVQ level 3 or equivalent or be committed to complete this within 18-months
have experience of working in a health, social care or criminal justice setting and of working in partnership with a range of statutory and non-statutory agencies
have a successful track record of managing and developing a team of people
understand the issues faced by those experiencing substance misuse or mental health issues
know and understand how to minimise harm to our clients during their treatment for substance misuse or mental health issues
understand health and safety in a health care setting and how to assess and manage high risk situations with clients
be able to build and maintain effective working relationships with colleagues and external contacts alike
be resilient and able to manage your work alongside conflicting priorities in a very busy environment
be driven to achieve results and able to analyse data
have good written and oral communication skills
be confident in your IT skills and digital media
Be able to work effectively as a team member, demonstrating a collaborative and supportive manner
You will also need to meet our safeguarding requirements of a satisfactory enhanced DBS check.
Desired Skills:
Priority will be given to applicants who also have experience of:
working with substance misuse
working in the field of mental health
Experience of managing budgets would also be an advantage but not essential.
About Company:
Everyone should feel comfortable getting the support they need for issues with drugs, alcohol or mental health.
At We Are With You we work with people on their own goals, whether that's staying safe and healthy, making small changes or stopping an unwanted habit altogether. We give people support in a way that's right for them either face to face in their local service, community or online.
We provide a free and confidential service without judgement to more than 100,000 people a year.
We use our expertise to improve the help available and raise awareness around drugs, alcohol and mental health so that more people can get support.
More about We Are With You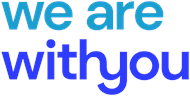 About We Are With You
Everyone should feel comfortable getting the support they need.
We work and support ... Read more
Closed date:
19 July 2022 at 23:59
Tags:
Social Care/Development, Social Work
The client requests no contact from agencies or media sales.