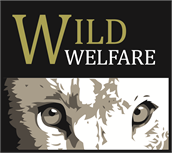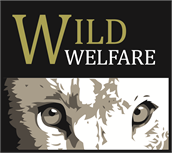 Fundraising Director
£40,000 - £45,000 per year pro rata (0.6)
Part-time (22.5 hours a week)
Job description
Wild Welfare is the only animal welfare charity that solely focuses on the improvement of animal welfare for captive wildlife. From elephants to emus, we work to create the change that is needed so every animal can thrive under human care. We are now working in over ten different countries, providing training and support to animal care teams, working with governments and NGOs to improve animal welfare legislation and standards, and build strong working relationships and partnerships across the globe to create sustained positive change for captive wildlife. Our innovative, compassionate, and collaborative approach means we are making a real difference for captive wildlife and are being recognised as leaders in this sector. Under our new Global Strategy – Every Animal – we aim to develop our strengths and reach even more animals through four key aims and six pillars of action. This role will see the successful candidate join at an exciting time, as the charity moves into this new global strategy with fundraising plans to deliver on both programmatic areas of work and organisational growth.
The ideal person for this role will be a self-starter, with proven experience in raising substantial funds from multiple avenues and maintaining strong donor partnerships. They will have experience of managing and forecasting income and expenditure budgets and setting KPIs. They will enjoy working as part of a small but highly motivated team and be willing to step up to make impactful decisions regarding the financial growth and direction of the organisation. The Fundraising Director will focus on major donations, philanthropic and corporate donors, as well as overseeing the Fundraising Manager's role.
This newly created position, reporting to the Director, will have a large degree of autonomy. This position is home based and may require some travel in the UK to meetings. Some overseas travel may be required from time to time.
Over the next five years we want to continue to grow, supported by an ambitious fundraising strategy that can support, invest, and deliver our expert programmatic work and organisational diligence. Wild Welfare is seeking a Fundraising Director who will be responsible for the development and delivery of this strategy, building on our current income to deliver a broader range of income streams from philanthropy to trusts and foundations, corporate partnerships, and major fundraising events, managing, and reporting to donors and setting financial forecasts, budgets and KPIs.
If you are interested in this role and feel you have the experience we are looking for then do not hesitate to apply.
Experience in:
Raising major donations (up to six figures) through multiple fundraising avenues.
Managing a portfolio of major donors and donor relationships.
Identifying and cultivating major donors from a broad range of funding avenues.
Organising major fundraising events.
Developing a fundraising strategy plan in line with organisational planning.
Strategic budgeting and monitoring.
Remote staff management.
Primary Duties and Responsibilities
Fundraising & Leadership
Lead the development and implementation of a fundraising strategy, with a focus on major donors and donor cultivation events, to increase Wild Welfares' income, in collaboration with colleagues.
Drive forward the growth of a diverse portfolio of income streams.
Set, monitor, and deliver annual income and expenditure targets.
Research, identify and build a pipeline of new donor prospects
Strengthen and build on existing supporter relationships, cultivating relationships with a variety of donors from philanthropists to corporations and providing donor stewardship and engagement opportunities.
Support the development of engaging fundraising materials including fundraising case for support, applications, proposals, and appeals.
Contribute to the strategic direction of the charity.
Lead on cross-organisational project fundraising in line with organisational strategy.​
Staff Management
Line manage the Fundraising Manager, providing support and encouraging high performances.
Ensure individual performance objectives are identified, met, and supported to provide motivation and encouragement in the role.
Provide line management on proposal writing, reporting, and other fundraising duties identified.
Additional Responsibilities and General Duties
Represent Wild Welfare at major donor events and/or meetings.
Oversee the maintenance of the donor database.
Oversee donation processing and ensure donors are thanked promptly.
Fulfil other roles and complete tasks as needed.
More about Wild Welfare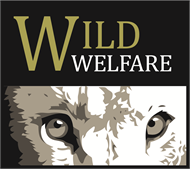 Wild Welfare is a global organisation committed to improving animal welfare for captive wild animals. By working together with animal w...
Read more
Posted on:
21 November 2023
Closing date:
21 December 2023 at 23:30
Job ref:
Wild Welfare Fundraising Director
The client requests no contact from agencies or media sales.