Contract, 6 Months, Part-time
Job description
We are looking for a freelance role to commence asap, based initially on 2-days per week, with some flexibility.
The role can be carried out from a remote location, however, some attendance at the Mayfield Community Wellbeing Hub in Bethnal Green where the Women's Inclusive Team is based, is essential.
Initially the commitment is for 6 months, with the expectation of being able to extend this over a longer period if income targets are achieved.
With the headline: Fundraiser freelance and your name
Please do take the time to review our social media channels, website and annual reports provided on the Charity Commission website.
Interviews
These will take no longer than one hour on-line, if successful at Stage One, the next and final stage would be to visit the charity, our home - the Mayfield Wellbeing Community Hub, in Bethnal Green, London.
Role
Position: Fundraiser (freelance)
Reports to: CEO
Salary: £200 a day (on a freelance basis)
Hours: 2-days-per week, there is some flexibility with this
Introduction
The Women's Inclusive Team (WIT) is an agile community-based charity in the heart of London's east end, founded by local Somali Women 18 years ago. WIT is a well-regarded impactful local charity responsive in its approach, working in collaboration with others to address the disproportionate inequalities experienced by Black, Asian and Minoritised Women and their families.
We achieve this through a delivery model of connected activities and services, this is our holistic hug of wrap-around support, including:
- Food Bank and Community Meals
- Health and Wellbeing Activities
- Community Connectors
- Activities for children and young people
- Skills for employment
- Information, Advice and Guidance
- Food Enterprise (Hooyo East)
- Preschool Nursery
The Role
This position would be ideal for someone who has experience of working independently, is inspired by the impact the Women's Inclusive Team achieves and how we deliver this, enjoys building relationships and brings experience of having raised funds.
Experience of Trusts and Foundations is an area of focus for the year ahead, in addition to strengthen our ongoing engagement with Corporates and local Public Sector stakeholders.
Key Duties
• Take a lead on the research of new funding opportunities with an emphasis on Trusts and Foundations.
• Identify key matches with Trusts and Foundations, and other funders who are aligned with the impact the Women's Inclusive Team delivers.
• Work closely with the CEO to identify fundraising priorities and to keep updated on partnership opportunities.
• On behalf of the Women's Inclusive Team, and in collaboration with the CEO, develop and maintain excellent relationships with a portfolio of funders.
• Represent the Women's Inclusive Team at meetings and with other related organisations and potential funders as appropriate.
• Frame and articulate the charity's 'Case for Support'.
• Make good use of the charity's own participatory research, telling the story of our beneficiaries with dignity, compassion, aligned to the mission and values of the Women's Inclusive Team.
• Prepare compelling high-quality funding proposals that are strategically relevant and compelling, meeting the objectives of the funder.
• Generate income from grant-making trusts and foundations, the local authority and health, across a number of projects to agreed targets set by the budget and annual delivery plan.
• Focus on large, multi-year grants, while balancing smaller more agile funding opportunities.
• Write and coordinate the submission of funding applications in collaboration with the staff team.
• Utilise the existing skills and knowledge of the team when submitting local public sector tenders, for example when answering operational or technical questions.
• Develop a deep understanding of the Women's Inclusive Team and the impact it achieves by listening and talking to frontline staff, volunteers, beneficiaries and partners.
• Support the Women's Inclusive Team in leveraging the good will and positive relationships held for the benefit of the charity and its beneficiaries. Including with supporters, the public, commercial and voluntary sectors.
• Oversee the design and delivery of the Women's Inclusive Team fundraising strategy.
• Support the CEO with the relationship management of funders and partners, maintaining regular, timely communication, ensuring updates and reports have been provided.
• Coordinate and facilitate the fortnightly fundraising meeting with the CEO and Director of Services, providing updates and guidance on submissions and new opportunities.
• Manage the pipeline of all funding applications and opportunities, ensuring all internal and external deadlines are met.
• At the request of the CEO, review funder reports, social impact reports and other applicable charity publications, to ensure these are of high quality and represent the excellent work of the charity.
• Alongside the CEO and Finance Manager, provide timely and accurate reports to Trustees who sit on the Finance Sub Committee, including any positive of negative variances to the agreed fundraising targets.
• Maintain up-to-date knowledge on fundraising trends, developments, and techniques.
• Support the organising and co-ordinating of a limited number of fundraising and engagement events.
• Ensure that the charity's activities are fully compliant with legal requirements and to adhere to the Fundraising Regulator and Fundraising Codes of Practice.
More about Women's Inclusive Team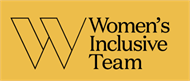 Vision
WIT seeks to create a world where women are happy, safe and valued, and can realise their full potentia... Read more
Refreshed on:
03 June 2022
Closed date:
17 June 2022 at 23:59
Job ref:
Two references from previous employers